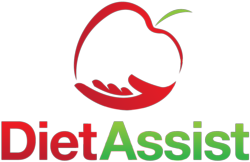 DietAssist works alongside any weight loss programme or sensible eating plan. Quite simply, it makes diets work!
London (PRWEB UK) 6 February 2013
Paul Howard, spokesman for DietAssist says, 'Food has become an enemy for many women. Our demanding lifestyles are causing women to eat more, as a direct result of anxiety, stress and depression. Whether it is media influences or obesity statistics being highlighted evermore, the fact is women are hiding what they eat and then being dishonest about their weight.'
With such an emphasis on weight in our society, it is no surprise that many people are resorting to drastic measures, such as surgery to resolve their weight issues.
Women in particular are very self-conscious over their eating habits and their weight. A recent study by New Atkins Nutritional suggests that over three quarters of women in the UK have food on their minds regularly throughout the day and constantly feel guilty about what and how much they eat.
Many women see food as a guilty pleasure, so any amount of consumption can be a source of guilt. This inevitably leads to negative thoughts, about weight and physical appearance. This in turn causes an increase in stress and depression, creating a vicious circle, meaning that women go on to consume more.
In order to break out of this cycle, women need to create a healthy, positive relationship with food. Currently many women are not at ease with their bodies, their weight or their diet and this needs to be dealt with. However, most diets don't deal with the emotional side of weight loss, and this is why many dieters fail and return to old habits.
The DietAssist programme is the result of over 20 years experience of helping people to lose weight effectively, and uses the latest psychological techniques to avoid the self sabotage and de-motivation that dieters commonly experience.
The DietAssist programme helps dieters strengthen their motivation and resolve and creates the optimum psychological state for success. It is designed to work alongside any weight loss programme or sensible eating plan.