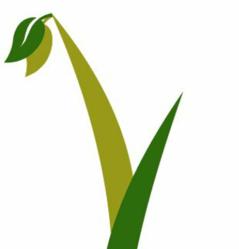 "With the early-stage community gaining traction in San Diego, the support ecosystem around early-stage companies needs to be built out as well."
San Francisco, CA (PRWEB) February 06, 2013
Early Growth Financial Services (EGFS), a company that specializes in providing strategic accounting and financial consulting services, has just announced their expansion into the San Diego market. Late in 2012, EGFS opened offices in Los Angeles, California, to serve the greater LA, Santa Monica, and Orange County areas. Now with a new office in San Diego, EGFS is continuing to support the burgeoning early-stage community in Southern California.
San Diego is home to a thriving startup scene, characterized by a large number of early-stage companies getting significant VC funds. As of third quarter 2012, National Venture Capital Association/PricewaterhouseCoopers reported that investments in San Diego companies had increased from the previous year, with the average deal size showing an increase as well. With the early-stage community gaining traction in San Diego, the support ecosystem around early-stage companies needs to be built out as well.
"We are really excited about the growth in this new market and about the organic continuation of our extension," said David Ehrenberg, CEO of EGFS. "While a large percentage of San Diego's early-stage companies are life science related, recently we have been seeing a lot of interesting things going on in the IT space as well. And keeping pace with early-stage tech in San Diego is a growing early-stage VC presence. With many life science startups among our 160+ active clients, EGFS has the financial knowledge and early-stage experience to help these San Diego-based companies. By providing strategic financial consulting as well as day-to-day transactional support, we are able to free up early-stage companies so they can focus their efforts on growing their businesses."
Mark Wilson, EGFS's newest CFO hire who heads the LA operations, will serve as the interim head of the new San Diego office, overseeing operations and helping to grow the San Diego team. Mark's current EGFS clients include OUYA.tv, PageWoo.com, Enplug.com, and Mobile-XL.com. Mark has a substantial finance background with over 30 years of experience working in finance and operations, with 20 years at the CFO level. His particular expertise lies in SEC reporting, finance and debt structuring, treasury, tax compliance, and corporate governance.
"Now that EGFS is firmly entrenched in the SoCal early-stage startup ecosystem, we are ready to take our finance and accounting expertise to the growing early-stage market in San Diego," said Wilson. "From forecasting to raising capital and tax preparation, startups often lack the necessary expertise to effectively manage the financial side of their business. That's where we come in, as a complete financial, accounting, tax, and HR solution."
David Ehrenberg has given several Startup 101 presentations in the LA area in recent months and and will be presenting a startup accounting class at Coloft Academy in Santa Monica on February 26 at 7 pm.
About EGFS
Early Growth Financial Services has extensive experience working with companies at all stages of development, providing essential financial services so that companies can keep their internal resources focused on their business. EGFS offers a complete suite of services from high-level financial strategy to day-to-day finance, accounting, and administration that can easily be outsourced without impacting business operations. Headquartered in the Bay Area, EGFS also has operations in LA, San Diego, Seattle, and New York City. Customers include Formspring, Rocketspace, and OpenERP, as well as over 160 small and mid-sized businesses around the United States. For more information, visit http://www.earlygrowthfinancialservices.com and follow @EarlyGrowthFS