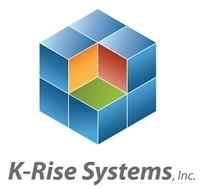 "We evaluated several tools and determined that EASYProcess would enable the quickest ROI for us," said Udo Troitzsch, CIO, Mercury Marine Australia. "K-Rise Systems has exceeded our expectations and we could not have asked for a better partner.
Aurora, IL (PRWEB) February 07, 2013
K-Rise Systems, provider of business applications to companies around the world, announced today that EASYProcess™ version 4, its proprietary enterprise development platform, has achieved SAP-certified integration with the SAP NetWeaver® technology platform.
The SAP® Integration and Certification Center (SAP ICC) has certified that EASYProcess 4, by K-Rise Systems Inc. integrates with the SAP ERP 6.0 application and previous versions including SAP R/3® 4.7 software. EASYProcess integrates with the business object repository API using SAP's .NET connector 3.0. This is one of the most versatile types of connectivity, which will give EASYProcess the flexibility to exchange critical data with SAP ERP.
Since 2005 K-Rise Systems has been working within the JD Edwards community, introducing a range of products across the business spectrum: EASYCommerce, Vendor Self-Service, EASYBuyer (procurement) and Employee Self-Service head its lineup. Among its customers are Amway International, Stryker Medical, Beretta and the Government of Bermuda.
"Through certified integration with SAP applications, K-Rise Systems aims to increase the reach of EASYProcess," said Suman Prasad, Software Architect, K-Rise Systems.
As a result of this certification, K-Rise Systems may now begin introducing its development platform and products built with it to users of SAP solutions. One major area of success for K-Rise Systems has been EASYProcess integration with Microsoft SharePoint. The growing interest in this SharePoint integration made it clear that the first area of integration with SAP solutions for EASYProcess should be with this Microsoft business collaboration platform. Users of EASYProcess will only need to include EASYProcess as a "Feature" of Sharepoint, following a few simple instructions, which will then open up the ability to include SAP data and enterprise class applications created by EASYProcess.
About K-Rise Systems
K-Rise Systems, out of Aurora IL, is focused on bringing its product, EASYProcess, to the marketplace. EASYProcess has evolved from a simple connector to an advanced workflow engine combined with a portal and application development platform. K-Rise Systems provides training, mentoring, and support for EASYProcess. K-Rise Systems also offers numerous pre-built applications and portals all built with EASYProcess. All K-Rise modules can be implemented through any version of SharePoint.
# # #
SAP, SAP NetWeaver, R/3 and all SAP logos are trademarks or registered trademarks of SAP AG in Germany and in several other countries. Business Objects, BusinessObjects and the Business Objects logo are trademarks or registered trademarks of Business Objects in the United States and/or other countries. Business Objects is an SAP company.
All other product and service names mentioned are the trademarks of their respective companies.