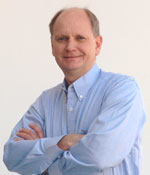 "I read a shocking statistic that said wealth created in one generation most often does NOT pass down to the next generation! That's a serious shame!"
Orlando, FL (PRWEB) February 05, 2013
Attorney Lee Phillips of LegaLees Corporation will be a visiting professor at the 23rd Annual MRLANDLORD.COM GETAWAY Cruise. The title of the program is "Crusing Toward Multi-Generational Wealth!" The focus and instruction during the cruise conference will be sharing with business and rental owners how to not only increase wealth from rental property, but how to make sure that the wealth is carried over to the next generation.
Jeffery Taylor the owner and founder of MRLANDLORD.COM explains his program choice in the following words. "I read a shocking statistic that said wealth created in one generation most often does NOT pass down to the next generation! That's a serious shame!" He continues by saying that he feels the reasons, along with insufficient estate planning, include a poor transfer of knowledge (including having a Wealth Mindset), training and business practices."
Mr. Taylor says, "My wife Dot and I are excited to be conducting our 23rd Annual Landlord Cruise Conference. There is tremendous benefit (and fun) in attending this 7 day training/vacation combination with myself, Attorney Lee Phillips and other outstanding instructors. The cruise includes over 20 hours of both formal and informal training sessions, showing How to Build a Real Estate Empire that will last for generations!
Attorney, Lee R. Phillips is a natural fit for the cruise because he specializes in teaching estate planning, asset protection and how to save on taxes. Mr. Phillips is counselor to the Supreme Court of the United States. He is the author of 11 books and has written hundreds of articles for financial and medical professionals teaching them how to use the law to protect their assets and make more money. Lee has spoken to thousands of investor groups over the years, helping them use the law to not only protect their assets, but to soar to new financial heights.
Mr. Phillips is a nationally recognized expert in business structuring and estate planning. His company, LegaLees Corporation, specializes in helping high end clients solve estate, tax, and business structure problems. He understands financial and legal disasters such as death, divorce, the IRS, illness, lawsuits, and many others. More importantly, he understands how to prevent the legal messes that follow these types of personal disasters.
LegaLees is a legal self-help publishing company that was founded in 1982. It produces products designed to help people understand the law and how to better structure their personal and business affairs to protect assets and prevent legal disasters that can strike anyone at any time.