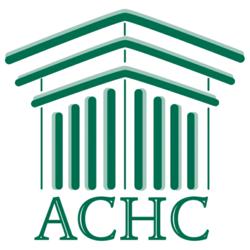 Behavioral Health accreditation results in improved services and outcomes for service recipients, better management of costs and higher levels of fiscal and operational performance.
Raleigh, NC (PRWEB) February 06, 2013
The Accreditation Commission for Health Care, Inc. (ACHC) will release the first five services for the Behavioral Health Accreditation Program on Feb. 14. ACHC continues to beta test an additional 14 service standards, but providers will be able to download free standards to begin the accreditation process for the following services:

Case Management (CMGT)
Community Support (CS)
Day Treatment (DTX)
Outpatient Treatment (OTX)
Psychosocial Rehabilitation (PSR)
Behavioral Health accreditation covers an array of services offered to persons challenged with mental health, intellectual/developmental disabilities, and/or substance abuse issues. Such services include outpatient treatment, residential treatment, supported living, supported employment, integrated care, psychosocial rehabilitation, intensive outpatient treatment, case management, and intensive in-home care, among others. ACHC standards address critical components including rights, governance, operations, fiscal accountability, services and documentation, performance improvement and risk management.
"My colleagues and I are very excited about the release these five services," stated Britt Welch, Behavioral Health Clinical Manager at ACHC. "We develop all of our accreditation standards through a rigorous process of research, review by experts in the field, and beta testing with providers. This allows us to receive critical feedback from the providers who deliver the services daily. Behavioral Health accreditation offers these organizations the opportunity to meet higher levels of performance across their organizations, leading to better management of costs and improved services and outcomes for service recipients."
Welch has almost 25 years of experience in the behavioral health field with an emphasis in clinical practice, community mental health services, and state government. He served as the State Director for a private provider of mental health, substance abuse, and intellectual/developmental disability services and is licensed by the N.C. Psychology Board as a Licensed Psychological Associate. For additional information about ACHC's Behavioral Health program and beta testing opportunities, contact Britt Welch toll free at 855-937-2242.
ACHC is a not-for-profit organization that has stood as a symbol of quality and excellence since 1986. They are ISO 9001:2008 certified and have CMS Deeming Authority for Home Health, Hospice and DMEPOS. ACHC is the provider's choice for accreditation because of personal accreditation advisors, relevant and realistic standards, competitive pricing and a friendly, consultative approach to accreditation. Accreditation by ACHC reflects an organization's dedication and commitment to meeting standards that facilitate a higher level of performance and patient care.