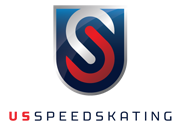 I've been blessed to have had a great deal of success in my career
Salt Lake City, UT (PRWEB) February 05, 2013
Two-time Olympic medalist Katherine Reutter has decided to retire from Short Track Speedskating, it was announced today. Reutter has a long list of accolades, including winning a silver and bronze medal at the 2010 Olympic Winter Games in Vancouver, skating to a World Championship in 2011 in the 1500m, World Cup Overall Champion also in 2011 and was a four-time U.S. National Short Track Champion.
"I have been struggling with injuries for quite some time and have come to the realization that my body can no longer withstand the demands of training at this level," said Reutter. "I've been blessed to have had a great deal of success in my career, foremost of which are my experiences at the Olympic Games. I'm eternally grateful to my fellow competitors who pushed me to be my best, to my teammates, my coaches, US Speedskating, the USOC, the members of the media who shared my story, and a long list of incredible sponsors who supported me. Most of all, as I step away from the sport , I thank my incredible fans – my Reutter's Rooters, and I thank my family, without whom none of this would have been possible nor been nearly as much fun. I wish Team USA the very best next year in Sochi and beyond. I will forever be proud to call myself an Olympian."
Reutter will now turn her attention to finishing her degree in Exercise Physiology and plans to pursue a career teaching others about health and fitness. Although she is retiring from competitive skating, Reutter will remain active in the sport, serving as one of three athletes reps on the US Speedskating Board of Directors through 2014. She will also travel to Poland for the Junior Short Track World Championships as the team leader, instilling her love of the sport in Juniors just starting our their own skating careers.
"Katherine has been a great champion and she will continue to be an incredible ambassador for the sport," said Mark Greenwald, Executive Director of US Speedskating. "Her announcement is bitter sweet for all of us, but it takes a great deal of maturity and a keen understanding of one's limitations for a world-class athlete like Katherine to make the decision to retire. I am very happy she will continue to be involved with US Speedskating in a meaningful and impactful way."
"When I heard that Katherine was retiring from speedskating today, I was both happy and sad. Happy that she will be moving on to new challenges (and I know how much she loves being challenged) and sad that there will no longer be an opportunity to watch Katherine skate in competition," said her former Coach Michael McDonnell. "Since the first time we met I knew that Katherine had something special. She sat in my office as a sixteen year old and said, 'Coach, I'm going to be in the Olympics,' I believed her and have enjoyed every minute of her climb to the top."
ABOUT US SPEEDSKATING
US Speedskating is a non-profit organization recognized by the United States Olympic Committee and the International Skating Union as the governing body for the sport of speedskating in the United States. Its mission is to be one of the premier speedskating organizations in the world through excellence in leadership, development and performance. To date, US Speedskating has won 85 Olympic medals, making it the most successful winter sport in the U.S. In addition to its elite programs, US Speedskating is responsible for the grassroots development of speedskating.
KATHERINE REUTTER BIO
BIRTHDAY: JULY 30, 1988
HOMETOWN: CHAMPAIGN, IL
CURRENT RESIDENCE: SALT LAKE CITY, UT
CAREER HIGHLIGHTS
2010 Olympic Silver (1000m) and Bronze (Relay) Medalist
2011 1500m World Champion
2011 World Cup Overall Champion
34 World Cup Medals
42 International Medals
4x National Champion (1000m)
TEAMS
2007-2011 World Championship Team
2007-2011 World Cup Team
Tamara Castellano
tcastellano(at)usspeedskating(dot)org
435.901.3396