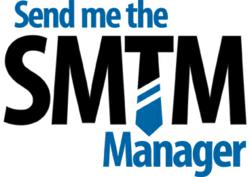 Imagine your best customer. Do you want more of these, or another discount chaser?
San Francisco, California (PRWEB) February 07, 2013
In recent years a number of discount sites have emerged that offer consumers significant discounts on many products. What's wrong with this, isn't it good for consumers? Well yes, and it's good for many types of business too, just not restaurants. Send me the Manager has launched it's online marketing services that are focused specifically on the restaurant industry.
When a restaurant is featured on a discount site they will normally lose money on those customers. That would be fine if the new customers went on to become regulars. The trouble is - they don't. Generally, the customers who use these types of offers are more interested in finding the next discount, rather than showing loyalty to any particular venue.
Restaurants are local businesses, and as such are heavily reliant on building a loyal following that will continue to patronize them time after time. Send me the Manager offers restaurant marketing services with a focus on building long-term, high-value, loyal customers. They manage a restaurant's online presence building awareness, cultivating relationships and creating customers and brand advocates for their clients.
Founder, Tom Buswell, previously a restaurant owner himself notes: "One day I decided to look at my reservation history and noticed that my top ten customers had each visited over 200 times. Why was I rewarding my least loyal customers and not these guys? Imagine your best customer. Do you want more of these, or another discount chaser? The Internet, and Social Media in particular, enables restaurants to build awareness and develop connections with local customers. I'm constantly learning and testing so that I can identify the tools and platforms that generate the best results specifically for restaurants. With each new customer of ours my first goal is to ensure that everyone who lives or works within two miles of the restaurant in question knows it is there. Awareness is the very starting point and from there we can work on building the relationship through the restaurant sales funnel to the point of customer and eventually brand advocate."
With 7 out of 10 people looking online for local business information it has become essential for local businesses to have a strong web presence in order to stand out from their competition. Online marketing can be very confusing with new sites and platforms popping up all the time and Send me the Manager's new service allows busy restaurant owners to get on with running their business, safe in the knowledge that they are shining online.
Client Frantoio restaurant knows the benefits of Send me the Manager's service. In 2012 their loyal online following voted them to 2nd place Italian in ABC7's San Francisco Bay Area A-List and they are currently in 1st place in this year's voting. They have seen their Facebook likes increase by 116%, their Yelp reviews improve by half a star and they are being found by over 800 additional people each month online.
For more information contact Send me the Manager at 415.857.4730