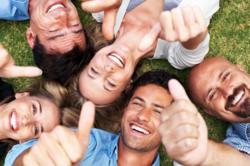 Most people believe there are limitations to a SharePoint based application, but we are simply not seeing it...
Leesburg, VA (PRWEB) February 07, 2013
SharePointXperts, a Microsoft SharePoint technology solution provider, today announced the release of xRM Winter 2013 release from BPA Solutions.
BPA Solutions offers its main SharePoint solutions around CRM, Risk and Quality management both in on premise and cloud editions. These applications are built on the most advanced development platform for SharePoint called xRM – which stands for anything Relationship Management
"As implementations of our products mature, we have listened to needs of our clients and have invested heavily in several key functional areas ," says Boris Lutz, CEO of BPA Solutions. "For the Winter 2013 release, improvements in data management and system connectivity enable us to provide more complex and scalable enterprise features"
"With increased amounts of data being managed by BPA applications, the demands on the system have grown and BPA has answered those demands with this release." said SharePointXperts managing director, Rob Manfredi. "Most people believe there are limitations to a SharePoint based application, but we are simply not seeing it in our installed base and with this release from BPA Solutions, we have a lot of room to expand."
The latest release includes the following improvements to the xRM platform:

New BPA Data Viewer with new configurator
New BPA Item Selector (e.g. used for campaign member selection or case-solution selection)
New BPA Form Editor feature for mass editing items
New BPA Form Editor feature for duplicates checking
New BPA Form Editor feature for advanced search
New BPA Translate module making any BPA xRM App multilingual
Enhancements of BPA Send Email
New Web Connector for connecting SharePoint with any web site
For more information about the BPA Solutions, visit http://www.bpa-solutions.net.
About SharePointXperts
Led by recognized SharePoint technology and sales veterans, SharePointXperts was founded on the belief that if you take the best SharePoint talent, and allow them to work in a positive rewarding environment, you will create lasting relationships with both your employees and customers.
For more information please visit SharePointXperts online at http://www.SharePointXperts.com.
About BPA Solutions
BPA Solutions is a leading global provider of business applications and solutions that enhance and extend Microsoft SharePoint. BPA is a private company, self-financed, and profitable since its inception. BPA is a Microsoft Certified Partner and has a growing network of partners worldwide.
Based on the flexible and extendible BPA xRM platform, out-of-the-box business applications include BPA CRM, BPA Quality, BPA Project, BPA Risk, BPA Recruiting and BPA Self-Service. All applications and products can be deployed on-premise, in-the-cloud or hybrid.
For more information, please visit BPA Solutions on the web at http://www.BPA-Solutions.net.
###