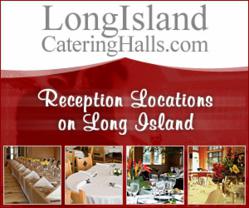 Updates to LongIslandCateringHalls.com, including a brand new Sweet 16 Party Planning Section make the site more vital than ever before for Long Islanders looking to throw a big bash, no matter what the occasion.
Kings Park, NY (PRWEB) February 25, 2013
In response to popular demand, LongIslandCateringHalls.com unveiled a brand new Sweet Sixteen Party Planning Section this week, which features catering halls and facilities on Long Island that specialize in Sweet 16 and Quinceañera celebrations. This new page allows party planners to gather all of the information about local venues that host Sweet 16's without having to sift through endless choices, a big time saver for anyone perusing the site.
The new Sweet 16 Section was launched in tandem with exciting new site updates, including an upgraded photo section in all of the catering hall listings, and more thorough information, features, and descriptions of the local facilities and service providers. LongIslandCateringHalls.com made these changes and upgrades to the site in order to provide a better, more useful tool for party planners, and to help local catering halls get the word out about their non-wedding related services.
Since its launch in 2008, LongIslandCateringHalls.com has been an increasingly popular resource for party planners and locals looking to organize events – the site provides thorough, up to date information on local catering halls & event venues, and event services providers, making it a one stop shop for planning the perfect gathering. Its features include comparison tools, bookmarking capabilities, and the latest round of updates to the listings on the site is a prime example of why LongIslandCateringHalls.com continues to be relied upon by thousands of locals each month for planning gatherings.
Over the top Sweet Sixteen Parties have become a staple of Long Island culture, making it a necessity for LongIslandCateringHalls.com to create a comprehensive Sweet 16 resource for locals to utilize when planning their extravagant event. Since the site provides information on venues and event services that cater to more than just weddings, the Sweet Sixteen section was the next logical resource to provide.
For any Long Islander looking to plan a Sweet 16, Quinceañera, or unforgettable birthday bash, LongIslandCateringHalls.com is the go-to site, and these most recent updates and resource compilations highlight why the site continues to a popular, priceless resource for party planners Island-wide.