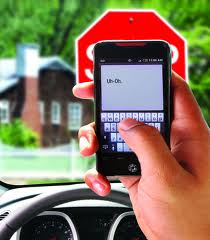 One way to do this is to talk with your teens about this issue openly and honestly
Sacramento, CA (PRWEB) February 06, 2013
A new contest sponsored by Bridgestone seeks to involve teenagers in the fight against texting and driving. Teens are the largest group to violate safety rules when it comes to this behavior. According to a recent study, 11 percent of all accidents involving teenagers had distraction as a component. Most often, this distraction comes in the form of cell phone use, especially texting while driving. This same study found that texting reduced attention by 37 percent, or the equivalent of driving while intoxicated in most states.
Bridgestone asked teens to come up with public safety "commercials" that would reach other teens and help them understand how dangerous it is to text and drive. The final winners have been chosen and are on display at Teensdrivesmart.com.
One video uses an interesting juxtaposition of sentences to show how messages can be received both positively and negatively. Another short video shows the terrible consequences of texting and driving in reference to the loss of a best friend in one of these crashes. Still another uses animated characters to illustrate the various distractive dangers teens face when they get behind the wheel.
John Demas, a personal injury attorney in Sacramento, notes, "Seeing the results of careless driving every day, it is difficult not to speak out about distracted driving. Parents and teens need to be made aware that a single text message while driving can have devastating consequences. Because teens are still developing decision-making skills, it is vital that parents take note of their children's behavior and work hard to curb dangerous ones such as texting while driving."
"One way to do this is to talk with your teens about this issue openly and honestly. Watch the videos together and discuss them. The teens who worked hard on these videos are all to be commended for giving parents and children a starting point to begin a discussion that could be life-saving."
About Demas Law Group: Demas Law Group is a Sacramento personal injury law firm that represents victims of automobile, truck and motorcycle collisions as well as pedestrian and bicycle crashes. Demas Law attorneys also represent dog bite victims, those who have suffered from the use of defective products, and nursing home abuse victims. Anyone who has suffered a personal injury can receive a free, confidential and no-obligation consultation with a Demas Law Group attorney to discuss a case. Demas Law Group lawyers are dedicated to representing and advocating for victims' rights.
Source: Auto Week, "Teen-created PSAs combat distracted driving," Graham Kozak, January 30, 2013.