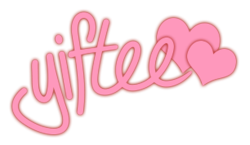 "Yiftee is bringing the mystery and fun of Valentine's Day into the digital age," said Portia Kersten, CFO of Skout, "There's no better or more fun way of telling someone you care about them than sending a Secret Admirer gift on Valentine's Day."
Menlo Park, CA (PRWEB) February 06, 2013
Just in time for Valentine's Day, local gift-giving service, Yiftee, is launching Secret Admirer Yiftee gifts, which appeal to a wide audience. Shy, secretive or simply playful people now have a way to delight the target of their affection with a thoughtful gift, delivered anonymously via email or mobile phone. The recipients can participate in a game in which clues about their Secret Admirer's identity are revealed until the gift itself is unlocked on Valentine's Day. Recipients have 28 days to redeem their gift at local merchants, at which time the Admirer's identity is revealed, if it hasn't already been guessed.
Yiftee has partnered with Skout, a social mobile app to meet new people, to get the word out about Secret Admirer Yiftee gifts and spread the Yiftee love. "Yiftee is bringing the mystery and fun of Valentine's Day into the digital age," said Portia Kersten, CFO of Skout, "There's no better or more fun way of telling someone you care about them than sending a Secret Admirer gift on Valentine's Day."
Yiftee has also partnered with GroupVine, a company that's reinventing email to be more interactive and engaging for thousands of communities of parents, teachers, kids, congregations, small businesses and other community groups. "Our audience will love this! We see parents giving Secret Admirer Yiftees to everyone from their kids, to their kid's teachers, to grandparents, from 5 to 105 years old!" said Dave Beyer, CEO of GroupVine. "Who doesn't love having a Secret Admirer, even if it's your Mom!"
About Yiftee, ™ Local Gifts, On-the-Go
Yiftee (http://www.yiftee.com) (launched in December 2012) is an exciting new iPhone app and Internet service that lets consumers send thoughtful, unexpected gifts (most under $20) among friends, family and colleagues quickly and easily via email, mobile and social media. Yiftee gifts are real items that the recipients pick up using their smart phones and tablets at favorite local restaurants and shops, driving profitable business to local merchants. To be featured, merchants simply apply at Yiftee.com; there is no cost, no commitment, no special technology and no discounting required. Merchants gain additional sales, foot traffic and a free mobile/web sales channel. Please see yiftee.com to give your gift and spread the Yiftee love.
About Skout
Skout is the global network for meeting new people. With your mobile device as your guide, you can discover new friends at the bar or in Barcelona; then YOU decide if, when and how you want to connect. The Skout community thrives because we focus on fun and have zero tolerance for bad behavior. Life is short, you are busy and people are having fun without you right now. So start Skouting and find your party, anytime, anywhere. http://www.skout.com
About GroupVine, Interactive Email™
Email for groups... reinvented! GroupVine's Interactive Email is a simple solution (no technical expertise needed) that engages communities by allowing immediate feedback, participation, and real-time, threaded conversation right in email. More than 7,000 schools, nonprofit, community groups, and business leaders are using Interactive Email to engage their community, without the complications and costs of a hodge-podge of email marketing, event registration, online survey platforms and community engagement offerings. http://www.groupvine.com