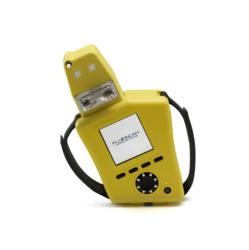 "We are fortunate to able to share knowledge to help people do their jobs better in lubricants, tribology, and lubricant analytics," said Sandra Schiller, Director of Marketing.
Chelmsford, MA (PRWEB) February 07, 2013
Last month Spectro Inc.'s Product Engineering Manager Mr. Thomas Barraclough presented a white paper entitled Connecting Elemental Analysis to Particulate Count: A New Technique to Detect Failures at the Oil Doc Conference in Bavaria, Germany. The paper was co-authored by Spectro's Director of Product Management Daniel Walsh.
Additionally, the company has two more presentations scheduled during this first quarter of 2013. Dr. Patrick Henning, Chief Technology Officer at Spectro Inc. will lecture on Integrated Fluid Monitor for Health Usage Monitoring Systems at the Airworthiness, Condition-based Maintenance and Heath Usage Monitoring Conference, February 11 – 13 in Huntsville, Alabama. Mr. Henning is also slated to relay Handheld Spectrometer for Oil Condition Monitoring at Pittcon 2013, March 17 – 21 in Philadelphia, Pennsylvania.
"Our fluid analysis tools are used in such a diverse number of industries, it's challenging to exhibit at every technical conference and trade show," said Sandra Schiller, Director of Marketing. "And yet, it's important to share the knowledge we have to help people do their jobs better in such important applications of lubricants, tribology and lubricant analytics. We are fortunate that our papers and abstracts have been selected to present at these various symposiums."
For more information, please call 978-431-1120 or visit http://www.spectroinc.com.
About Spectro Inc.
Spectro Inc. specializes in analytical instrumentation and software for machine condition monitoring. It is one of the largest global suppliers of oil and fuel analysis instruments to industry and the military worldwide. Industry clients include petrochemical, mining, power generation companies as well as commercial testing laboratories. Spectro Inc.'s extensive product offerings include spectrometers for wear metal analysis, lubricant degradation and contamination analyzers, particle analysis instruments and complete turnkey systems for oil or fuel analysis laboratories, all managed by its SpectroTrack software platform.
# # #