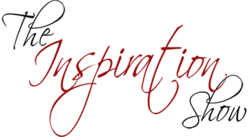 If every move we take is a productive one that moves us upward in the direction of our goals, then it is going to happen.
San Diego, CA (PRWEB) February 07, 2013
Law of Attraction guru and Mind Movies co-founder Natalie Ledwell announced today the release of a new episode of her weekly web series, The Inspiration Show. The short video interview features Canadian author Shawn Shewchuk, who shares how he went from filing bankruptcy to earning a six-figure income by following his passion and eliminating his limiting beliefs.
To watch the full episode, visit:
http://www.mindmovies.com/inspirationshow/index.php?25408&episode=101
On the show, Shewchuk explains how he went from a $50,000 per year legal career to filing bankruptcy, then up to making a six-figure income pursuing his passion – and all inside of just 12 months.
Shewchuk explains that the catalyst was making a decision that he was not going to accept his "lot in life" and be held back by the beliefs he had inhereted from his family, who said that there were limits on what he could achieve.
Instead, Shewchuk followed his passion for teaching others the secrets to achieving personal and professional success by doing what they most desire in life.
According to Shewchuk, "the conversations we have verbally or internally have a dramatic impact on the results we achieve in our lives." He believes that we are "so focused on what we don't want that we have no idea what we do want."
Shewchuk coaches that we need to have a destination or goal, "otherwise we are going to be going in circles." Shewchuk believes that once an individual has an end goal or destination in mind "it is much simpler to narrow down what our passion is and what we want to do with our lives."
He shares that the next step is to then focus on accountability, what steps need to be taken to move ahead, and then take a productive move. "If every move we take is a productive one that moves us upward in the direction of our goals," Shewchuk tells The Inspiration Show host Natalie Ledwell, "then it is going to happen."
Over 1 million people worldwide have already received Ledwell's free pre-made Mind Movies, which are dynamic moving video vision boards that help viewers visualize and achieve their desires and goals faster and easier than they ever thought possible.
To find out more about Mind Movies and to download 6 free pre-made Mind Movies, visit: http://mindmoviestv.com
About Mind Movies:
Founded in 2007, Mind Movies' mission is to help empower people from all over the world to visualize their goals and manifest their greatest dreams and desires. Mind Movies has touched the lives of over 1 million people around the world and is headquartered in downtown San Diego, California.
Company Contact Information:
Mind Movies
Media Relations
113 West G Street #122
San Diego, CA 92101
http://mindmoviestv.com