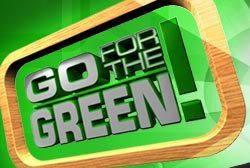 "At Fire Energy, we are responding to the need for capital by assembling a team of solar funding professionals that can handle single family homes, commercial projects, bridge loans or vendor funding when needed." Jack Meng, President, Fire Energy USA
Los Angeles, California (PRWEB) February 06, 2013
In addition to the chance to win free solar panels and a 42" Big Screen TV, attendees will find out about the most current funding options available to obtain the cash they need to see their projects become part of the over $2 billion dollars of investment expected to occur in California in 2013.
According to the Solar Energy Industry Association (SEIA), the average price to install a photovoltaic system in California continued to fall and by 17% last year alone. There are currently over 1500 solar related companies who employ over 43,000 California citizens.
Bryan Crabb, the Executive Director of CALSEIA points out that, "The perception is that solar is some pie in the sky off in the distance proposition. The reality is that solar energy is cost effective now and today." Crabb added, "We have created an industry where we are successfully competing against fossil fuels". http://calseia.org/
The Renewable Portfolio Standard (RPS) has set the standard where solar projects must be able to pencil out against the comparable cost for natural gas plants. Solar Energy is doing just that as installations in California are projected to nearly double in 2013 as the 33% mandate becomes closer to being achieved.
One of the main factors that could contribute to even greater growth and more jobs is access to capital. "At Fire Energy, we are responding to the need for capital by assembling a line-up of solar funding professionals that can handle single family homes, commercial projects, bridge loans or vendor funding when needed." stated Jack Meng, Founder and President of one the leading solar wholesale distributors in the United States. http://fireenergyusa.com/
For those looking for residential funding, they will hear from Admirals Bank Vice President and Director of Renewable Energy Programs Ryan Wells, who has been working in program development areas since 2005. He is responsible for developing specialized partnerships to expand services and increase impact on local communities. Admirals Bank specializes in renewable energy financing solutions, strategic relationships and industry specific education campaigns. Ryan is backed by a team of 25 Business Development Officers and Loan Officers including Daniella Muschiano who will be on hand to work directly with contractors in attendance. Wells and Muschiano are looking to provide a specialized lending relationship and add to their Network of 2,300 qualified installers throughout the United States. http://www.admiralsbank.com/
Chuck Gerni, principal of National Lease Financing Services the marketing arm for Belvedere Equipment Finance has funded over $50 million of commercial projects. Chuck is pleased to announce that they can now offer a full range of both financial and tax solar leases and he will present the advantages and disadvantages of each option to meet the customer's cash flow and tax requirements.
Steve Pickens is the Finance Director for Canadian Solar and he will be able to provide the details on bridge loans and vendor funding programs so that contractors can take on even larger projects while reducing their overhead to do so. http://www.canadiansolar.com/
The free event will also include table top exhibits. Complimentary breakfast and lunch will be served for registered attendees.
The "Go for the Green Solar Conference 2013" will be held at the Hilton Los Angeles/San Gabriel located at 225 West Valley Boulevard San Gabriel, CA 91776
http://www3.hilton.com/en/hotels/california/hilton-los-angeles-san-gabriel-LAXSGHF/index.html
For details about the schedule and to register for the event, go to http://events.constantcontact.com/register/event?llr=ta9j9wlab&oeidk=a07e6w9e7dvdb26aff9 or call Sherrida DeFour at the Los Angeles office at 818-678-9699.
# # #
Fire Energy USA Inc., founded in 2009 as the U.S. subsidiary of Fire Energy Group, began with the passion of green energy and goal of bringing non-polluting renewable energy to homes and business throughout the U.S. Currently, Fire Energy USA has sales and distribution centers in Los Angeles, CA ,Sacramento, CA and Honolulu HI. Our turnkey services are exclusively wholesale.We ship reliable, proven products and provide expert technical support to renewable energy re-sellers, contractors, integrators and installers in North America. Over the years, Fire Energy Group's vision and mission have steadily expanded, together with the technological advances and rapid growth of the renewable energy industry itself.