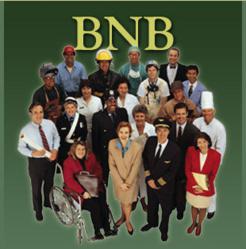 [S]ystematically underpaid overtime compensation during their tenure of employment with Foot Locker
(PRWEB) February 05, 2013
On January 25, 2013 the Los Angeles employment lawyers at Blumenthal, Nordrehaug & Bhowmik filed a class action complaint against Foot Locker Retail, Inc. ("Foot Locker" ) for allegedly failing to pay non-exempt, hourly employees all the overtime that they were owed. Ghattas, et al. vs. Foot Locker Retail, Inc., Case No. BC499530 is currently pending in the Los Angeles County Superior Court for the State of California.
According to the class action complaint filed against Foot Locker, the non-exempt employees received non-discretionary bonuses which Foot Locker failed to include in the regular rate of pay for purposes of calculating overtime pay. Specifically, the Complaint alleges non-exempt employees were given bonuses based on overall store performance and also bonuses were awarded by Foot Locker when these employees were successful in signing up customers for a Foot Locker card. The Complaint alleges that any non-exempt, hourly employee that was paid these non-discretionary bonuses, has been systematically underpaid overtime compensation during their tenure of employment with Foot Locker.
The Complaint also alleges that Foot Locker had a company policy that required the purported class members to submit to mandatory bag checks, or loss prevention inspections, before leaving the store for lunch breaks and at the end of their shifts, but while these employees had already clocked out of Foot Locker's timekeeping system. While bag checks, or loss prevention inspections, are common in the retail industry, the Complaint claims that although the bag check is not illegal, the employee still has to be paid for their time spent during the bag check process.
Foot Locker's attorneys have not yet responded to the Complaint.
For more information about the Foot Locker class action lawsuit, call an experienced Los Angles Labor Lawyer at (866) 771-7099 and get help in recovering unpaid wages.
Blumenthal, Nordrehaug & Bhowmik is a California employment law firm that focuses on representing employees in actions for wrongful termination, discrimination, wages and hours, overtime pay and other illegal employment law practices.