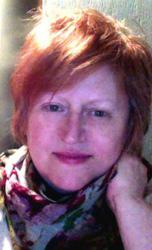 "Its about how a person reacts to pressure, and how much daily drama they choose to take on.
London, Ontario (PRWEB) February 20, 2013
Life in 2013 is exhausting. From worries about a volatile economy and racing technology to constant societal change, there seem to be few ways to manage daily stress.
"There are ways," says Abby Gardiner, herself a long time anxiety sufferer. "It's about how a person reacts to daily pressures, how much drama they choose to take on, and what they are prepared to do to keep themselves healthy."
Gardiner now offers a 60 post Archive which lays out the role anxiety and tension plays in everyday life. On a diverse number of topics, she offers unconventional tips on how to change one's stressful outlook.
"There are worrisome moments in every single day, no doubt," says Gardiner. "But the choice most people make - overwhelmingly - is to view form anything remotely dramatic with loathing and disdain. I myself once reacted to stress with more stress. I've had to change my perceptions and behaviours. I've had to go on a stress diet."
The Archive at stressbubbles.com shows how everyday life problems can be identified, manipulated, put into perspective. And, laughed at.
Gardiner, having once endured serious depression, cautions that if stress runs you ragged, significant health issues may follow. It's therefore very important to avoid unnecessary tension.
"No one is forced to become embroiled in every bit of drama that comes their way," Gardiner says. "The concentration, instead, should be on creating healthy boundaries and behaviours which protect wellness."
The importance of a good night's sleep is but one example cited in the Archive. Many couples who share a bed complain about poor sleep quality, dealing as they do with a partner's snoring and fitfulness. Gardiner presents reasons why sharing a bed with a partner should be seriously re-evaluated.
Another Archive post illustrates how individuals commonly react to the issues related to mass technological change and the accelerated pace of life. Gardiner offers uncommon tips about how individuals can relax within - and proactively acknowledge - the chaos.
Abby Gardiner has a Master's Degree and has been a professional writer for over 26 years. She has had her own freelance writing and research business since 1987 and has written on almost every subject and platform - from gardening and government reports, business to babies, travel to technology. She has been married for over 30 years, is a mother to two adult daughters. Her new website was launched in July, 2012.