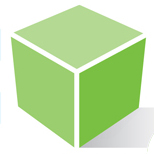 Our goal is to deliver a high quality hosted desktop solution.
Monroe, LA (PRWEB) February 07, 2013
GreenQube has updated its website to better inform customers and partners about the benefits of Hosted Desktops. Each benefit is highlighted on a separate page.
These benefits include:
Great experience even with low bandwidth
Access from multiple devices
Enable user access to critical business applications
Enhanced business continuity and security features
Save time and money
By partnering with Microsoft and Citrix, GreenQube is able to deliver on the promise of these benefits.
A great user experience is key to delivering a Hosted Desktop. Citrix HDX technology helps GreenQube achieve this benefit. HDX is known for its ability to compress video, keystrokes, mouse clicks, and connected peripheral data over low bandwidth connections. This experience allows users to workshift.
Citrix HDX also allows GreenQube to deliver its Hosted Desktop to any Internet connected device. Citrix has written its client (aka receiver) not only for Windows devices, but iOS, Android, Chromium, Linux, and MAC OS powered devices. This enables the end user to choose their own device while the company maintains a consistent user environment.
By utilizing Hyper-V and XenServer, GreenQube is able to deliver on the promise of business continuity. Both of these hypervisors allow GreenQube's platform to be highly available across multiple datacenters.
GreenQube utilizes Citrix's Netscaler to deliver the benefits of security and user access to the Hosted Desktop. The policies setup here help ensure that data never resides where it is not supposed to or accessed by devices or users that are not allowed to.
There have been many case studies around the cloud saving users and businesses time and money. GreenQube's platform is no different. It is a cloud-based platform. With the benefits above coupled with GreenQube's automation platform, businesses can subscribe to services as needed and know that everything is being handled on the backend. This allows businesses to concentrate on their core competencies and not have to worry about IT related headaches.
"Our goal is to deliver a high quality hosted desktop solution. One in which the end user will not be able to tell the difference from a regular PC desktop." - Hunter McFadden, CEO, GreenQube
About GreenQube
Green Qube, Inc. is a XaaS service provider specializing in White Label Service offerings. We provide a complete hosting platform to our partners who want to generate revenue and not have to worry about the backend infrastructure. Help us make cubicles green!
Since 2005, GreenQube has specialized in providing cloud-based solutions, including application hosting and desktop virtualization, for customers in a range of industries. "We're passionate about helping customers use best-of-breed virtualization technologies to increase efficiency, save money, and provide a better work-life balance experience for employees," says Hunter McFadden, CEO, GreenQube. "Continuous improvements in virtualization technology, the rise of the bring-your-own-device-to-work model, and more companies looking to maximize their IT investments has led to increased interest in replacing physical PCs with hosted desktops."