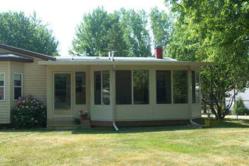 Venetian Builders can add affordable living space that's usable day and night, all year long.
MIAMI, FL (PRWEB) February 06, 2013
Venetian Builders, Inc., Miami, Fla., increased its sunroom installation business in Deerfield Beach, Broward County, Florida, by 400 percent in 2012, Venetian President Christopher Noe said today. The sales increase made Deerfield Beach the seventh-best market for Venetian Builders, Noe said.
The rise in sales of Deerfield Beach sunrooms contributed to an increase in installations of Venetian Builders aluminum additions throughout Broward County, Noe said. Venetian's Broward sales topped Miami-Dade sales in 2012 for the first time, Noe said. That came despite a nearly 26 percent increase in sales in Miami-Dade, Noe said.
Venetian installs quality aluminum sunrooms, patio covers, patio enclosures and elegant screened pool enclosures throughout South Florida. It is the leading installer of custom-designed aluminum additions in Deerfield Beach, West Palm Beach, Weston, Wellington, Davie, Miami, Miramar, Homestead, Fort Lauderdale and surrounding communities.
"Our Deerfield Beach sunroom sales were boosted by commercial installations," Noe said.
"Business owners, just like homeowners, are coming to realize that weather tight sunrooms and patio enclosures are economical ways to add climate-controlled space," Noe said. "They can have all the amenities that traditionally constructed space has, including electrical service, but with lower permitting and installation costs."
Homeowners in Deerfield Beach's older homes recognize aluminum additions as a way to add affordable living space, Noe said. "Many of the older Deerfield Beach homes are much smaller than the newer houses," Noe said. "In fact, the older singles typically contain fewer square feet of living space than the newer, multi-family units do."
That makes many of the older homes candidates for additional square footage, Noe said. "Venetian Builders can add affordable living space that's usable day and night, all year long," Noe said. "Because our sunrooms and insulated patio rooms are aluminum framed, and not built with traditional construction, the time from design through permitting and occupancy is quite short."
As for newer homes, Noe said: "A surprising number of newer attached homes have pools. In Florida, pools become far more enjoyable when they are protected from pests with screened enclosures."
With its lakes and canals, Deerfield Beach requires many aluminum additions to meet tough high-wind standards under the Florida Building Code. "We're experienced at building screened enclosures and sturdy patio covers that stand up to high winds and look good doing it," Noe said.
No-surprises estimates from Venetian Builders are free, detailed and written. For more information, call 866-596-2427.