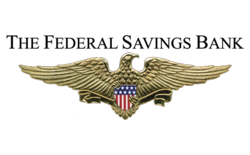 If you're planning to look for another home within the next 5-10 years, the resale value should be seriously considered.
Chicago, IL (PRWEB) February 06, 2013
The Federal Savings Bank suggests to former servicemembers who are looking to secure a VA home loan for the property of their choice might be conflicted with a decision. With a number of homes now being offered at low rates, veterans might be forced to decide between two or more homes.
Consider the home's resale value
A home's resale value could be of significance to homeowners who don't plan on staying in the house for an extended period of time. If potential homeowners are planning to relocate within the next 5-10 years, the resale value should be seriously considered.
Though it might be difficult to envision selling a home that you haven't even purchased yet, the resale value should be taken into consideration. If one of the homes have a higher resale value, it might be best to pursue ownership with that home if the potential buyer not planning to stay there for an extended period.
What house fits you best?
The choice between two places could also come down to which resident fits best. Buyers have different interests, which could make one buyer's trash another's treasure. Those who enjoy entertaining guests and cooking might prefer a larger kitchen, as it gives them more space to move around the room and fit more guests.
If moving into a new home with a spouse and both partners usually leave the house around the same time, a house with a bigger master bathroom might be a better option than those that have small bathrooms.
When kids are included in the move, the condition of the school in the area could also be a deciding factor. Visiting the schools in both areas might be beneficial before moving into the area. Crime is also a factor many potential buyers might find necessary to consider.
Veterans who are set on moving by the end of the year should also know that VA home loans are becoming less expensive. Former servicemembers are expected to have an easier time purchasing homes this year as a result of a Basic Allowance for Housing increase by the Department of Defense, giving more veterans a chance to take advantage of the market.
For more tips on buying a home, check out the home buying process at TheFederalSavingsBank.com