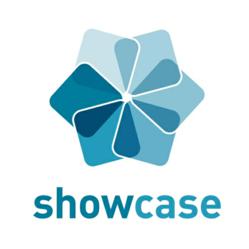 Companies are looking at Showcase and telling us that it solves all of their problems. 'How fast can we get it?' is the reaction we hear the most.
Wellington, New Zealand (PRWEB) February 07, 2013
Wellington New Zealand based start-up Showcase Software Limited is taking its successful application to the global market, with some big brands already discussing how to use the versatile new tablet sales tool across their organisations.
"After the reaction we received to showing our early Beta version of Showcase to NZ companies like Z Energy and Hyundai, we decided the product was ready for the global market," says VP Marketing, Adam Blackwell.
"Industries that are using tablets for sales, training, trade shows or internal communication updates are discovering new ways to use Showcase within their organisations. We are needing to grow at a pace that keeps up with industry demand, and it's exciting to be developing the product's roadmap with our customers closely guiding us on what they want."
It's early days for the start-up but the prospects look encouraging. Tablets (mostly iPads) are rapidly replacing or supplementing laptops across all areas of business, as employees bring their devices from home to work, and IT departments allow the devices on local networks. Over 250 million tablets are expected to sell world-wide in 2015, many to enterprise customers. The tablet has become the fastest selling computing device in history.
"Our growth is only limited by our ability to expose the product to sales and marketing teams," says Adam. "For most, it's a no-brainer. Those that have even invested tens of thousands of dollars on a fancy app, are looking at Showcase and telling us that it solves all of their problems. 'How fast can we get it?' is the reaction we hear the most."
Showcase Software Limited was established mid 2011 in Wellington, after advertising agency First Star Communications was commissioned to develop an iPad app to help launch a major London 2012 Olympics sponsorship programme. Partnering with local mobile company Touchtech led to the development of Showcase, a tablet app that enables marketers to use their existing collateral including brochures, videos, photos, Word documents and PowerPoint decks to effectively build their own branded app, and keep it updated.
Showcase is available from the Apple App Store for free for both iPad and iPhone; or from Google Play for Android. Activation can be made through showcaseworkshop.com where customers can build their own presentation app are built and deploy them to Showcase enabled tablets.