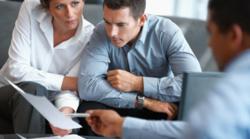 "My decision to join the Share Market College has been a life changing one!"
Brisbane, QLD (PRWEB) February 08, 2013
"With your [Share Market College] expertise, seminar content, knowledge and overall attitude, I have come away with some excellent theoretical knowledge, confidence and assurance," said one student, John Toowoomba. "I am no longer nervous about exploring the probabilities of becoming a share market trader."
Share Market College has revolutionised the way students learn by offering seminars and workshops in the Brisbane area that can be attended in person, as well as an e-learning platform through which they can view taped seminars online. Every course offered is taught by an industry expert, or specifically an individual who regularly trades the markets and one who has the qualifications needed to teach a variety of different topics in the areas of trading and investments.
The College is unlike other learning institutions, however, as students learn at their own pace and move progressively from one level to the next as quickly or as slowly as they wish. Students have said that the curriculum's design and subject matter is motivation enough to make them want to move on to each new level, increasing their knowledge of the share market as they go.
"My first three seminars (i.e. beginners, intermediate and advanced), I enjoyed them immensely," said student Wendy Blake. "I have attended many since and my knowledge of the share market to date has only tipped the iceberg and I am extremely excited at what lies ahead. I simply can't get enough of it."
One of the reasons Share Market College is so appealing is students can pursue their studies while working, caring for children and keeping up with any other commitments they might have. This is possible because the College is said to provide outstanding support, ensuring that every student gets the help they need, whether they're watching workshops from the comfort of their own home or attending a seminar in person.
"My decision to join the Share Market College has been a life changing one," added Blake. "I have gained confidence in my trading strategies and take comfort in the knowledge that I can call and speak to somebody should I have a query."
Those interested in pursuing an education in investments and trading should contact Share Market College at 1300 30 90 40, or visit their website (http://www.sharemarketcollege.com) for more information. Gaining the knowledge and skills you need to succeed in the share market just got easier!
"The College has increased my knowledge of the equity and financial markets by about 3,000%," said Bernie Townsville. "Keep up the great work!"