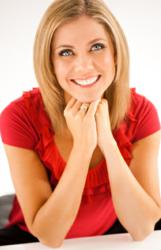 I know that at some point many entrepreneurs will be looking to sell their businesses. Systems allow your business to be leveraged and scalable but they also give you a salable asset.
Sydney, Australia (PRWEB) February 07, 2013
Many business owners find it very difficult to come up with their own business systemisation plan, but this is one of the key aspects of every company. Not only does a strong and reliable system help employees keep up with their responsibilities, but a good business system is also a great way to update newcomers on what is going on within the business.
'Apart from that', says Super Savvy Business CEO Fiona Lewis, 'I know that at some point many entrepreneurs will be looking to sell their businesses. One of the things I've been working on closely with some of my Savvy Mastermind members is the whole process of systemising your business. It's really important to systemise your business for a couple of reasons.
One, it allows your business to be leveraged and scalable but it also gives you a saleable asset because if everything is in your head or in the heads of your employees and then you want to move forward and sell, it is really hard for you to do that'.
Ms Lewis has thus decided it is time to share some of her team's systemising process. With the aim of helping other business owners cope with all the processes that are going on within their firms, Ms Lewis gives her own company as an example.
Thus, the Super Savvy CEO mentions some of the key aspects that should be covered in every system. These are represented by answers to the questions:

What?
Why?
Who?
When?
How?
The next thing that Ms Lewis covers in the business Word of the Week release concerns the idea of static versus organic business systems. Fiona Lewis draws the viewers' attention upon the importance of working with an online cloud software, and almost 'organic [...] it's a really great way to create almost like an intranet, something that could be collaborated on. We also hold our team meetings and staff notes there with all our battle plans for the next 7 days. It really is a great way to be able to store things so that everybody can get access at any given time' says Ms Lewis, who does not forget to mention the benefits of such a software when having an offshore team.
Going on, viewers are given some tips over the things they can systemise within their own businesses. There are areas in every business that not only can be systemised, but need to be systemised and Ms Lewis mentions them all in her weekly business news update.
About Super Savvy Business Word of the Week
The Word of the Week is a weekly video news release systems in which Fiona Lewis, founder of Super Savvy Business Australia offers weekly training to her group of followers. The videos are available without any cost and they are released twice a week, every week.
Each week, the video releases treat topics such as business news, SEO and Traffic news, Website news or Social Media news.
Those interested in signing up for the weekly updates can visit Super Savvy Business and subscribe to the weekly newsletter.