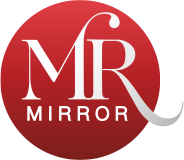 (PRWEB UK) 16 February 2013
More and more television shows are highlighting one of the most popular interior design trends of the moment - making a wall mirror the main feature of your room's decoration.
But before joining this latest trend it is important to remember that the location and style of a mirror is crucial in determining what impact it will have.
The experts at Mr Mirror, the UK's premier online source for elegant wall mirrors, have put together a list of the best ways to use mirrors in home decoration:
1. Create the illusion of space - When decorating a small space, a wall lined with mirrors will double the space visually. Mirrors placed sideways will make a room appear wider while a full length mirror will make a room feel taller.
2. Put a mirror in your entry hall - Most grand homes of yesteryear were decorated with a large mirror hung above a console table in the entry hall. Aside from the aesthetic properties of a beautifully framed mirror reflecting lush furnishings, the entry hall mirror also served a functional purpose that makes it just as useful today: the perfect place to stop and take one last look at yourself before leaving the house.
3. Create a mood with mirrors - The shape and size of a mirror and its frame, along with lighting and placement, can turn an everyday room into an extraordinary room. A six-foot mirror with an ornate antique silver frame will upgrade a plain room into a grand salon while a mirror framed in sleek black glass will instantly give the same room a modern feel.
4. Reflect a lovely view - If you have a lovely view outside your windows, a mirror strategically hung across from the window can bring that beautiful view right inside your home.
5. Place mirrors to reflect light - The placement of mirrors and lighting is vital to ensure that the end result is a warm, comforting glow instead of a harsh and irritating glare. Never place a lamp directly in front of a mirror; instead, place lighting off to the side so the mirror can reflect the glow instead of the actual brightness.
A spokesperson for Mr Mirror added: "We love the creative ways our customers have used mirrors to enhance the style of their homes."
"Our Mr Mirror large mirrors have been designed to make a grand statement and are often the key design element in a room. In fact, a large mirror reflecting a beautiful view is often all the decoration a room needs."
To see the full collection of mirrors suitable for all room and house styles, visit http://www.mrmirror.co.uk.