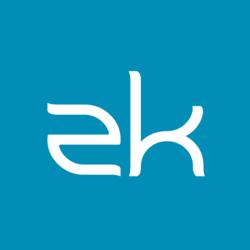 ZK is a highly productive open source Java framework for building amazing enterprise web and mobile applications.
London (PRWEB) February 08, 2013
The Distributor Services web application is designed to meet the needs of the wholesale customers of Sinclair Oil Corporation where hundreds of users come daily to view their Sinclair Oil related business documents, which includes invoices, draft notices, credit memos, chargebacks, adjustments, fuel price history, along with several other business critical reports and features.
This project was designed as a business portal layout due to how it lends itself to user-specific content. For example, each distributor is initially assigned a single administrator login, who then may in turn define as many users as they likes for their businesses. The administrator may also give such users as much, or as little authority to view business documents as the administrator sees fit. Along with various features, Sinclair's goal is to provide wholesale customers with on-demand business documents, as well as real time communications that might impact the distributor's business planning and operations.
Originally, the application was built in 2006 using Adobe Flex. Upon Adobe's announcement in 2011 with their new plan for the Flex SDK, Sinclair Services decided to migrate their application to another framework which is where ZK comes in the play. ZK Framework was chosen for several reasons; at first, Sinclair Services was immediately overwhelmed by the completeness of the component set and the Server+client fusion architecture, partly facilitated by the jQuery framework. The fact that the client was pushed out, from the server, as an HTML5/jQuery solution was also an important point, as it was clear that most of the directional arrows in the road were pointing to HTML5 as the future of enterprise web application development. With HTML5 at the heart of ZK's client-side solution, it was a given that it would lend itself nicely to being more device agnostic, since mobile and tablet apps were also moving toward its support.
Moreover, with ZK, the heart of the web application (e.g., the business logic layer) could all reside on the server, without being exposed to would-be hackers which is definitely a plus for the security considerations and would also be more easy to maintain state for any given user session.
Along with ZK, the application has proved an element of efficiency on both ends. Sinclair no longer has to pull physical documents that the distributor may have lost and needs another copy of it; thus consuming Sinclair's internal staffing resources. And, due to the applications' capacity to allow a user to define his/her own portal content, along with automatic pre-loading of relevant data, the time they have to spend retrieving information for their balancing, reconciliation, and other processes, is greatly reduced. In addition, the business portal layout design, more effectively accommodates both desktop and tablet devices, representing the second generation of the Distributor Services web application. ZK framework now provides cover for the developer in multiple ways through its responsive design built into version 6.5 and its HTML5/jQuery solution on the client-side.
For more details on this use case, please read here.
Potix Corporation develops and supports highly productive open source solutions in the area of Java and growing Dart. Our flagship product ZK, is the leading Java web framework for enterprise level web & mobile applications. Leveraging the powers of Dart & HTML 5, Rikulo is a framework for creating cross-platform web & native mobile applications.
Innovation is the most driving force behind the growing Potix. Potix delivered the first Server+client Fusion architecture, first embeddable Java web spreadsheet, first true pivot table and first Ajax framework to bring applications from mouse to touch in one codebase and component set.
ZK has more than 1,500,000 downloads since its first release in late 2005. ZK is deployed by a large number of Fortune Global 500 companies, including Barclays, Allianz, Swiss RE, eBay, Roche, Deutsche Bank, Sony, Sun Microsystems, Audi and Toyota, providing them with the ability to rapidly create rich Ajax enterprise level applications.
Sinclair Services Company is the parent corporation for Sinclair Oil Corporation, Little America hotel chain, Grand America hotel, Westgate hotel, Snowbasin resort, Sun Valley resort (Idaho), and Sunlight Ranch.