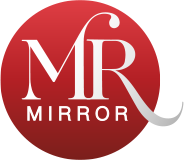 (PRWEB UK) 15 February 2013
The mirror has been used as a form of room decoration for thousands of years - but it's only recently that a new way of hanging them has become popular.
Traditionally, mirrors have been fixed or hung from a wall as people seek an easy way of viewing their reflection, as well as creating the impression of a larger room space than actually might be the case.
Increasingly, however, the trend is for a more impactful and stylish mirror: the leaner mirror.
Online retailer Mr Mirror, which has hand-picked the top 12 bestsellers, is one company pioneering this new trend.
A spokesperson said: "Most people see mirrors as quite a functional piece of furniture, used either to help increase the sense of space in a room or simply as a means for people in the house to check their appearance.
"The leaner mirror does both these things very well, but the difference is that they are true statement pieces that distinguish themselves as quality pieces of furniture.
"Indeed, the best leaner mirrors can be just as effective in a room as an eye-catching painting or an antique sideboard."
Mr Mirror highlighted three different but equally simple ways to use a leaner mirror to improve certain areas of the house:
1. The bedroom - Often the smallest room in the house, a large leaner mirror can be strategically placed in a way that doesn't take up much floor space but does add a considerable amount of space and extra style to the room.
2. Against a large piece of furniture - Placing a leaner mirror against a sizeable piece of furniture, or perhaps a fireplace, will bring added emphasis and attention to the piece and also create a feeling of symmetrical balance.
3. In landscape style - Leaner mirrors are normally propped up in portrait style, but as they come with multiple fixing points they can also be used in landscape form, fitting into different room spaces where appropriate.
Aside from leaner mirrors, Mr Mirror also has a bespoke range of contemporary, traditional, overmantle and oversized mirrors - such as the Mr Mirror large wall mirrors - all crafted in the UK and available in a variety of styles, colours and sizes.
To see the full collection of designer mirrors suitable for all room and house styles, visit http://www.mrmirror.co.uk.