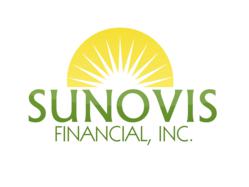 "This survey confirms what we've been seeing from the small business sector for some time," said Terry Robinson, President of Sunovis Financial.
San Francisco, CA (PRWEB) February 07, 2013
By all accounts 2013 is off to much the same start as 2012, with much the same expectations. Small business owners surveyed in the SurePayroll Small Business Scorecard in January responded that they are not hiring and they are not optimistic regarding the U.S. economy. Nothing new here as this is the same story that has been playing out among small business owners for the past 2 years according to the Small Business Scorecard.
The January scorecard had optimism levels at just 57 percent, the lowest they've been since November 2011. Payroll numbers were just about flat, with a 0.1 percent drop in the number of people on small business payrolls. Finally, the average paycheck increased by 0.6 percent in January. Among the majority of those surveyed, productivity gains are outpacing revenue gains.
"This survey confirms what we've been seeing from the small business sector for some time, that is a lack of certainty regarding economic and political landscapes along with no optimism that things will change anytime soon," said Terry Robinson, president of Sunovis Financial. "As long as small business owners remain pessimistic and uncertain there will be no hiring or plans for capital expenditures, despite any sales or revenue growth."
The news isn't as bad for the actual small businesses as it is for their employees. Revenues are still growing, productivity is increasing, and payroll increases are moderate. The thing that needs to change in favor of employees is the level of optimism in the future growth of the U.S. economy if small business owners are expected to begin expanding their workforces.
Employees were also hit by the expiration of the payroll tax, which amounted to a 2% decrease in employee take home earnings. 80 percent of the small business owners have no plans on doling out raises to make up for this shortfall. In truth, 87 percent of small business owners claim that they haven't been approached for raises to make up for the payroll tax increase.
It appears that 2013 will be more of the same slow growth that the U.S. has seen over the past several years with no real impact on unemployment or hiring at least at the small business level.
About Sunovis Financial
Every small business is important to local communities and even more important in rebuilding the American economy. Today more than ever, small businesses need capital and assistance to thrive, and that is what Sunovis is focused on.
Sunovis is an SBA expert, and also offers Short-Term Micro Loans for small businesses, not weighted on FICO scores or collateral but on business health and cash flow.