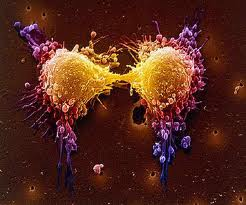 Cell Treatment & Tumor Cells @ TriScience.com
Bad Honnef, Germany (PRWEB) February 07, 2013
The aim of the Repository for Biological Sciences Information including its' new Cell Treatment and Tumor Cells resources is to provide reliable information on various areas of scientific interest in a format that can be digested easily. The information is grouped according to interrelated sections and categories and presented in the simplest words and terms possible helping users understand the context of whatever topic information is searched on.
The Living Cells Section contains scientific information on the basic structural and functional unit of all living organisms. The term "cell" comes from the Latin word "cellula," which means "a small room" and was coined by Hooke in a book he published in the same year (1665) of his momentous discovery. Cell count can be used as a classification for living organisms. Unicellular organisms have a single cell (most bacteria are included in this category), while multicellular organisms are made up of up to trillions of cells. After inclusion of the two new categories, this section contains ten categories including Cell Binding, Cell Gene, Cell Growth, Cell Membrane, Cell Receptor, Tissue Cells, Cell Treatment, Tumor Cells, In Vitro and In Vivo. This section currently contains over 173,000 articles. Users can receive alerts for newly published content in this section by subscribing to the Living Cells Section RSS feed.
The newly published category Cell Treatment contains scientific information on cellular treatment, which can potentially treat various kinds of disease or injury. Stem cell treatment is a kind of intervention treatment, which introduces "new" cells into the patient's damaged tissues in order to address a problem presented by the effects of disease or injury. There are a wide variety of stem cell therapies and treatments that exist today, but many of them are undergoing experimental stages or are very costly. The category currently contains over 30,000 articles including one on a beta treatment and P301L tau expression in an Alzheimers disease tissue culture model which act synergistically to promote aberrant cell cycle re-entry, a comparison of three highly active antiretroviral treatment strategies consisting of non-nucleoside reverse transcriptase inhibitors, protease inhibitors, or both in the presence of nucleoside reverse transcriptase inhibitors as initial therapy CPCRA 058 FIRST Study, and a phase II study of ABT-510 thrombospondin-1 analog for the treatment of metastatic melanoma. Users can receive alerts for newly published content in this category by subscribing to the Cell Treatment RSS feed.
The new Tumor Cells category contains scientific information on tumors, which are cell growths that might or might not lead to cancerous conditions. In spite of popular knowledge and belief, a tumor is not completely synonymous with cancer. A cancer is almost always malignant, while a tumor can be benign or pre-malignant. A neoplasmic tumor is often caused by an abnormal proliferation of tissues, which can be a direct result of genetic mutations. The category currently contains over 23,500 articles including one on 15-Lipoxygenase 2 15-LOX2 which is a functional tumor suppressor that regulates human prostate epithelial cell differentiation, senescence, and growth size, a parametric study of freezing injury in BPH1CAFTD-2 human prostate tumor cells, and one that asks whether aberrant methylation of tumor suppressor genes in head and neck squamous cell carcinoma is clinically relevant or not. Website users can receive alerts for newly published content in this category by subscribing to the Tumor Cells RSS feed.
The repository groups information in the natural sciences according to interrelated sections and categories that will help readers understand the context of whatever topic is searched information on. Each unit contains a definition composed in an understandable way and each item in these sections and categories contains up to twenty clickable tags.