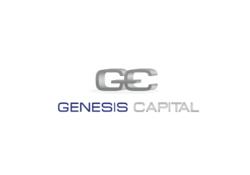 In addition to the lackluster supply, there is a huge pent up demand for apartments.
San Francisco, CA (PRWEB) February 13, 2013
With apartments leading the growth in commercial real estate last year it is natural to worry about the possibility of overbuilding in the apartment sector. According to the January 22-23 meeting of the National Multi Housing Council, held in Palm Springs, CA, the national apartment supply is well within normal levels.
Developers are planning on adding 1.4 million new apartments, but that doesn't mean those apartments will be on the market anytime soon. Only half the developers are currently purchasing land, getting building permits and lining up financing for their projects. This means that many of the units planned are just that, plans. It's not necessarily an accurate reflection of the actual supply.
"Apartment developers often make plans without actually carrying through for a variety of reasons," said Terry Robinson, president of Genesis Capital. "In addition, many markets have regulations in place that guarantee it will take years to get all the necessary permits to begin building."
Most industry surveys expect apartment starts to average around 250,000 annually for the short term. That is only a bit more than in 2012 when apartment starts were 212,000. It is also substantially below the historical rate of 300,000 new units needed to meet demand from new renters.
In addition to the lackluster supply, there is a huge pent up demand for apartments. The Great Recession caused many potential apartment renters to delay striking out on their own. Even though the population of those under the age of 35 rose during the past 5 years, the number of households in this age bracket shrunk. Under 35s are a prime renting group.
Many of those in that age bracket are kids who moved in with mom and dad rather than renting over the past 5 years. As they begin to head out from their parents homes it is certain that some will choose to buy, provided they are able to secure a mortgage. The majority though will choose to rent apartments.
This is a huge amount of pent up demand that could drive the demand for apartments far above the historical average for several years. Some analysts believe that demand could double in the short term until supply is able to match these unusual market forces.
Genesis Capital notes that although some of its investors seem to be shying away from the apartment sector, others are still hungry for these assets and all signs point to good returns in the coming years. Pent up demand, combined with a long time horizon for new development could ensure that investors are able to continue to profit from the multihousing sector.
About Genesis Capital
Genesis is a dynamic nationwide network of seasoned commercial real estate and financial professionals that believe in the potential of today's market. Our members source assets directly from Banks, Servicers, Lenders and Private Clients. The members of Genesis have participated in commercial real estate transactions totaling nearly $7 billion.