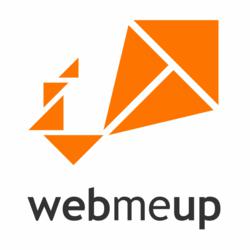 WebMeUp is a brand and technology of its own that doesn't rely on API accesses from other SEO software providers. So my advice is, don't wait too long: sign up now with WEBMEUP20 coupon!
Minsk, Belarus (PRWEB) February 07, 2013
WebMeUp, a spirited IT startup and the company behind online SEO software of the same name, announced a special offer for early boarders. The regular price of $99.95/mo for Standard Plan is offered at 80% for as low as $19.95 to every subscriber who uses WEBMEUP20 coupon.
*Current WebMeUp features*

keywords, links and daily rankings in 300+ search engines
social metrics
tech and content audit, landing page optimization
event tracking
wealth of ranking factors
growing vibrant community
*Soon-to-be-added WebMeUp features *

SEO Reports and reports white labeling
Export of data and copying data
Google Analytics for keywords, traffic, pages & links
New backlink tool (100,000+ competitor links per project!)
Multiple users and users' role management
*3 steps to get a discount*
(1) Login/sign up at http://webmeup.com/ and go to WebMeUp Plans & Prices
(2) Click the Subscribe button under the Standard Plan
(3) Enter WEBMEUP20 in the coupon field of your billing details
"Our SEO app, WebMeUp, is a newcomer to the online software market. Yet, it has a specific focus that lets it stand out among industry peers," says Alexandra Shkalikova, Communications Manager, WebMeUp.
"The thing is, we don't use API accesses from other software providers, i.e. these are our very own in-house technologies behind the data you see at your WebMeUp dashboard. Our users find this extra-reliable in the long run, as this technological back-up is a guarantee we'll keep enhancing WebMeUp in tune with the latest industry trends without any dependence on others," explains Alexandra.
"Speaking the fashion language, WebMeUp is not yet another replica of a famous brand, it's a couture SEO app you can get crazy cheap until February, 13 or earlier if there are 1,000 people who sign up earlier than you. So my advice is, don't wait too long: it's the best deal we'll be offering to encourage our early users," continues Alexandra.
Users can sign up for a free 15-day WebMeUp trial before making the buying decision.
Interested in partnership? Want to give WebMeUp coverage on your blog? Got a question? Visit the official site or connect with the developers on Twitter @WebMeUpSEO, Facebook fb.me/WebMeUpSEO and Google Plus gplus.to/WebMeUp.
*About WebMeUp*
WebMeUp is the all-in-one web-based SEO solution for bloggers, internet marketers and SEOs. WebMeUp's multi-national team is disseminated between the US, Belarus and Singapore. With 30+ people on board, the company is ambitious to make WebMeUp the number one Internet Marketing tool.