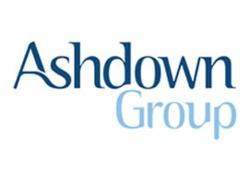 IT staff are looking to leave positions in search of better salaries, larger technical environments and more challenging work
(PRWEB UK) 8 February 2013
Following two years of sustained growth, the UK IT jobs market remained flat through 2012. If data from January 2013 is anything to go by, demand for IT skills is about to gather pace once more.
The number of IT jobs being advertised in January was relatively static but the number of applications for IT positions was up over 40%. The majority of applications have been from people in employment rather than those driven to look for a new job as a result of redundancy.
The old adage of 'New Year, new career' has not rung true over the past three years with many IT employees simply feeling grateful to be employed post-recession. There has been a marked change in attitude in January as can be seen from the increasing number of candidates applying for a new IT job.
Known within the recruitment industry as 'churn', vacancies materialise as a result of a resignation.
Commenting on the findings, John Lynes, Director of leading London based IT recruitment agency the Ashdown Group said: "The increase in 'churn' over the coming months as a result of employees moving to a new job with an already strong IT job market, will inevitably lead to salary inflation".
"IT staff are looking to leave positions in search of better salaries, larger technical environments and more challenging work".
Following a study conducted by the Ashdown Group, analysing over 18,000 job applications during January, a number of factors were seen to be affecting application rate. It became clear that candidate confidence had improved. Many of those applying from a position of employment were previously fearful of a move to another company because of concerns over job security, but this sentiment has now shifted to a more positive feeling.
There has been a marked increase in television advertising amongst online job boards through January and this may have been a trigger that has motivated people to apply for a new IT job.
Other factors include dissatisfaction with company bonuses and pay reviews announced in January, or simply a desire to pursue new career opportunities after a prolonged period in the same role.
"Having already scaled up our operation to meet strong demand, we are continuing to hire IT recruitment consultants to cope with the increase in work predicted through the year" stated Lynes.
To find out more, visit the Ashdown Group Jobs Index page which tracks the number of advertised IT permanent jobs at the Ashdown Group and leading job board websites.