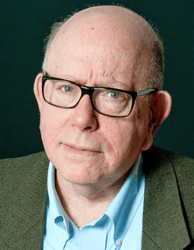 London, England (PRWEB UK) 8 February 2013
Barry Florin of Cortex Consulting works with senior executives to develop the leadership skills required in the new globalized and digitalized age. The article referenced in the Economist discusses who should be prosecuted for the financial crisis, however Barry Florin believes that it was the absence of leadership at the top of the financial sector that allowed things to get so far out of hand.
According to Barry Florin:
"The financial world is populated by a cadre of very bright, quantitatively qualified individuals many with prestigious MBAs. However they were either unable to see the frailty of their positions or unable within their corporate culture to take appropriate action to stave off disaster.
There is a great difference in being technically proficient at one's job and being a leader. A leader must take a holistic approach to running an organization. He or she must seriously take all of the company's stakeholders into consideration when formulating strategy. In the financial world this approach is doubly critical as the future of not only the company's workers, but the lives of the people who have invested their savings and their pension funds are at stake.
It is the job of top management to establish corporate culture. In the finance sector it is not unusual for people with strong technical skills on the trading floor to rise up the ladder to the C-suite, without ever having learned how to lead.
Senior managers require a different toolkit than they did prior to their arrival in the C-suite. Today, in the early days of the 21st century top executives must be able and willing to develop leadership at all levels within the company. It becomes the responsibility of those at the top to develop a corporate culture where openness can be embraced without fear."
Executive coaching helps to deliver a new toolkit. One of the recurring themes in executive coaching is helping people learn how to give negative feedback. This includes giving negative feedback to direct reports, peers, supervisors and upper management when needed."
About Cortex Consulting:
Cortex Consulting, http://www.cortexuk.com, is a London based consultancy that offers cutting-edge executive coaching for teams and senior executives.
Hudson House, 8 Tavistock Street, London WC2E 7PP, cortexuk (at) icloud (dot) com
Reference
1. http://www.economist.com/blogs/freeexchange/2013/01/prosecuting-financial-crisis
Prosecuting the financial crisis "Just who should we be blaming anyway?" Jan 25th 2013, M.C.K. Washington, The Economist
............................