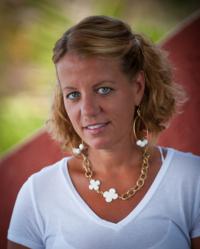 "I'm so honored to have be recognized amongst this elite group of women business owners."
Cary, NC (PRWEB) February 08, 2013
Pure-Ecommerce.com (http://www.pure-ecommerce.com) has announced that Jennifer Varner, Founder & CEO, has received an Enterprising Women of the Year award for 2013 from Enterprising Women magazine. Pure-Ecommerce.com helps burgeoning entrepreneurs create successful retail internet businesses. The turnkey sites available at Pure-Ecommerce, which come with 40 hours of consultation and mentoring, cater to busy moms looking for extra income and those who are interested in tapping into their entrepreneurial spirit. Jennifer says, "I'm so honored to have been recognized amongst this elite group of women business owners."
The Enterprising Women of the Year award honors women business owners who have demonstrated that they have fast-growth businesses, mentor or actively support other women and girls involved in entrepreneurship, and stand out as leaders in their communities. Many of the award recipients are also leaders in key organizations that support the growth of women's entrepreneurship. Jennifer won in the category of Honorable Mentions. Winners will be recognized at the 11th Annual Enterprising Women of the Year Awards Celebration on April 3 and 4 at the Ritz-Carlton in Fort Lauderdale, Florida.
"The Enterprising Women of the Year Class of 2013 is a remarkable group of women leaders," said Monica Smiley, publisher and CEO of Enterprising Women magazine. "This annual celebration is unlike any other event as it honors each award recipient and brings together the finest women entrepreneurs from around the world to network, share best practices and celebrate their amazing achievements."
About Jennifer Varner and Pure-Ecommerce.com:
Prior to running Pure-Ecommerce.com, Jennifer was the CEO and founder of one of the largest and well-known online maternity clothing companies. Jennifer sold the company six years ago to focus on helping others to achieve their dream of entrepreneurship. After selling her company, she began helping others realize their dreams of owning a business. This year, Pure-Ecommerce.com celebrates its sixth anniversary and has helped over 550 people in the US and Canada start their own e-commerce businesses.