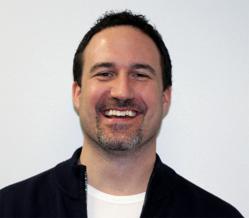 The addition of the Chicago team extends Tenthwave's expertise in creating strategic marketing platforms and robust user experience.
CHICAGO/NEW YORK (PRWEB) February 07, 2013
Award-winning digital agency Tenthwave is expanding into Chicago with new hires and a new office, its first in the Midwest.
Derek Bonney has been hired as Vice President, Managing Director of Tenthwave Chicago, and Tracy Ahern comes on board as Vice President, Creative and UX. Also joining are Kevin Maas, Director of Front End Technology, and Dan Feidt, Art Director. All four join Tenthwave from Chicago agency Manifest Digital. The team has worked together on a range of top-tier brands including Nike, Procter & Gamble, US Cellular, McDonald's, Toyota, and Wilson Sporting Goods.
The addition of the Chicago team extends Tenthwave's expertise in creating strategic marketing platforms and robust user experience, according to Tenthwave co-managing partners Drew Rayman and Steve Caputo. Their marketing platforms are designed to draw consumers across multiple channels, plus measure engagement and results to refine the platform, foster deeper engagement, and improve ROI. User experience design starts with data-based consumer insights that match consumer desires with brand needs in order to serve both.
"We view platforms as dynamic centers of content that reach consumers across multiple channels – most importantly, collecting data around how that content is being consumed," Bonney said. "Platforms can take many shapes, ranging from websites and landing pages to mobile and social experiences, applications, games or even products. Our main goal is to help marketers truly understand the needs and desires of their audience, and produce experiences that foster a deeper connection."
This is Tenthwave's second expansion in five months. The agency opened a San Francisco office in September 2012 to expand its capacity in content, social and mobile marketing, and provide more personalized service for Bay Area and Silicon Valley clients including eBay, Facebook, Visa, and StubHub.
"We continue to build on our original concept of moving thinking closer to clients," says Caputo. "The Chicago team will help us deliver a continued strategic focus to the brands we serve, which has been our goal in creating a different kind of digital agency."
"Better content, better ideas – and fewer billable bodies," says Rayman. "There's no doubt that the significant growth we're experiencing is because clients appreciate the efficiency and effectiveness of our way of doing business."
Tenthwave's billings have grown more than 100% over the past year as new and existing clients tap Tenthwave's expertise in content, social and mobile marketing. That growth – plus numerous awards in promotion, digital and social marketing – propelled Tenthwave to the Top 10 Interactive Agencies in the 2012 PROMO 100, as the vision for a better kind of marketing agency takes hold. New clients include VOSS Water, Prudential Financial, DirectTV, L'Oreal, Amore Pacific, and Pinnacle Foods' Vlasic division.
Bonney had been managing director at Manifest Digital, spearheading the development of custom marketing platforms for cross-channel engagement. Previously, Bonney led digital strategy at TargetCom/Disrupt Digital (an MDC Partners Agency) with clients including Discover Card, US Cellular and Wilson Sporting Goods, and managed digital agency ImagineThat with work for McDonald's, Monster.com, Toyota, Courvoisier Cognac and DeKuyper Liquors.
"Tenthwave is a leader in social, digital and content strategy. It's exciting to marry that with our team's platform and user experience expertise," Bonney said. "The ultimate goal is to expand what Tenthwave can offer brands resulting in more robust engagements driven by deeper user insights."
Ahern had been creative director at Manifest, developing mobile and web platforms for Kohl's, Nike, Nickelodeon, Gillette, Starbucks, Allstate and others. Previously, she led all digital creative development at TargetCom/Disrupt Digital (an MDC Partners Agency) for clients including Wilson Sporting Goods, Xsport Fitness, Discover Card, and the Chicago Mercantile Exchange.
Tenthwave has been widely recognized for its work for Facebook, especially the Pledge App for "Stop Bullying: Speak Up" that has drawn over 1.3 million participants (and awards: Reggie, Halo, WebAward, SAMMY, Webby), and the creative development and execution of Facebook and CNN's highly touted Presidential election "I'm Voting" initiative, where 383,000 people signed the pledge to vote. The "I'm Voting" app, incorporating Open Graph technology, pulled nearly 90,000 users who gave 1.96 million answers to hot-button questions during the 2012 elections.
Tenthwave also created eBay's Social Shopping initiative and the eBay Holiday Gift Shop, connected home goods retailer OneKingsLane.com with nearly 900,000 design mavens on Pinterest, and launched Duncan Hines' holiday flavors with a multi-platform scavenger hunt.
About Tenthwave
Tenthwave is a full-service digital marketing agency with a proven track record in social and digital strategy, content development and management, design and development, including website and promotion execution, SEO and search. A Facebook Preferred Marketing Developer, its clients include Facebook, Visa, eBay, Pinnacle Foods, ShurTech Brands, Shazam, VSP Vision Care.
In Tenthwave's model, clients spend more time with strategists, who in turn spend more time experiencing, touching and living the brand. This leads to better ideas, faster execution, and less money spent on more junior talent.
Tenthwave has offices in New York City, Long Island, Chicago, Detroit, Dallas, San Francisco, and Washington DC. Read the blog at Tenthwave.com and follow on Twitter, @tenthwave.