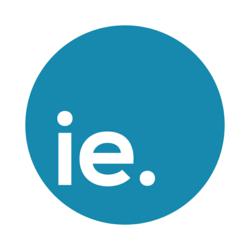 It's definitely a good thing to come out from your day-to-day work and be able to look at the bigger picture.
San Francisco, CA (PRWEB) February 07, 2013
Innovation Enterprise, The CFO Innovation Summit, taking place in San Francisco, May 23 & 24 will gather the greatest minds in the industry for a unique, industry led event designed to facilitate innovation amongst Chief Financial Officers. Through keynote addresses, interactive workshops, and networking sessions, delegates will have ample opportunities to connect with their peers as well as influential thought leaders. As the role of the CFO continues to evolve in an ever-changing environment, there has never been a more critical time to collaborate with fellow senior level finance leaders to share best practices.
Commenting on the 2012 summit, the Senior Director of Finance at Constant Contact noted: "It's amazing to find out how many people are going through the same challenges you're going through… gaining one, two or three key takeaways that you can use in your job is invaluable."
The CFO at Clements International, a confirmed speaker for the 2013 summit commented: "It's definitely a good thing to come out from your day-to-day work and be able to look at the bigger picture and hear what others have to say."
Other keynote speakers at the 2013 event include the CFO from the CFO Alliance as well as the CFO from the X-Prize Foundation who will discuss how CFOs can keep creativity from "becoming chaos".
Rebecca Barrie, International Events Director at IE. – Innovation Enterprise commented: "CFOs in today's current climate are faced with so many different challenges and their roles are evolving regularly. This summit was created specifically for CFOs and senior finance leaders to air their thoughts and challenges in a no holds barred environment."
For a complete list of speakers, agenda and registration details for the CFO Innovation Summit visit: http://finance.theiegroup.com/cfo-sanfrancisco
About *IE.: The Innovation Enterprise Ltd, a CFO Publishing company is an independent business-to-business multi-channel media brand focused on the information needs of Senior Finance, Operations, Planning, Strategy, Decision Support & Advanced Analytics executives. Products include IE.Summits, IE.Finance, IE.Analytics, IE.Operations, IE.Strategy, IE.Membership and IE.Insights. Whether it's delivered online, or in person, everything IE produces reflects the company's unshakeable belief in the power of information to spur innovation.