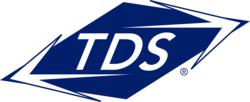 MADISON, Wis. (PRWEB) February 06, 2013
TDS Telecommunications Corp. (TDS®) customers have reported receiving voice phishing calls. These calls are fraudulent attempts to scam TDS customers into revealing sensitive account information. People should be extra cautious of any phone call requests to verify account information.
Voice phishing or "vishing" scams have become increasingly sophisticated. While people have become smarter about other phishing scams, so have criminals. They are switching tactics and using a form of communication that people trust—the phone.
Vishing typically begins with an automated phone call. The recording warns of fraudulent account activity on the persons account and directs them to call a toll-free or local number immediately. At this time, they are asked a series of questions about personal and account information.
Customers should be aware that TDS is not placing these calls. TDS will never contact customers directly to verify account information. In fact, legitimate businesses do not contact customers to "verify" or "update" account information.
To protect against phishing attempts, TDS advises customers:
1) When receiving a message or email requesting a return call, do not use the number provided or that appears on caller ID—it may be fake. Instead, use the company's phone number listed in the phone book or on your bill.
2) If contacted via email, do not follow any included links. Even if they look real, the link could take you to a counterfeit website.
3) If someone calls offering to check the computer by logging in remotely, hang up immediately. Do not allow anyone remote access to a home computer unless you've initiated the call
For more information on phishing and tips for prevention, visit the U.S. Securities and Exchange Commission web site, http://www.sec.gov/investor/pubs/phishing.htm.
# # #
TDS Telecommunications Corp. (TDS®) is the seventh largest local exchange telephone company in the U.S. Headquartered in Madison, Wis. it is a wholly owned subsidiary of Telephone and Data Systems, Inc. For 44 years, the company has been connecting people with high-speed Internet, phone, and TV entertainment services in over a hundred rural, suburban, and metropolitan communities across 32 states. Today, TDS has nearly 1 million customer connections in service and 2,900 employees. Business customers select from the latest technologies, including: VoIP (managedIP Hosted) phone service, dedicated high-speed Internet and hosted-managed services. Visit http://www.tdstelecom.com or http://www.tdsbusiness.com for more information.
TDS Telecommunications Corp. also manages the operations of TDS Hosted & Managed Services, LLC (TDS HMS) which consists of OneNeck IT Services Corp., Vital Support Systems, and VISI Inc. TDS HMS is a wholly owned subsidiary of Telephone and Data Systems Inc. The business unit is growing rapidly; now employing more than 500 people throughout the U.S. TDS HMS companies specialize in engineering and management of IT infrastructure, including: hosted application management, managed hosting, and ReliaCloud™ enterprise cloud services. TDS HMS owns and operates Tier 3 data centers in Iowa, Minn., and Wis. Visit oneneck.com, vitalsite.com, visi.com, and reliacloud.com for more information.
Telephone and Data Systems, Inc. [NYSE: TDS], a Fortune 500® company, provides wireless; broadband, TV and voice; and hosted and managed services to approximately 7 million customers in 36 states through its business units, U.S. Cellular, TDS Telecommunications Corp. and TDS Hosted & Managed Services. Founded in 1968 and headquartered in Chicago, Telephone and Data Systems and its subsidiaries employ more than 12,000 people. For investment information, visit http://www.teldta.com.