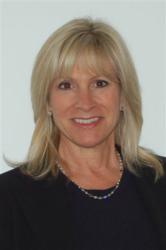 Too often leaders select Change Agents with the right subject matter expertise but who lack the needed interpersonal skills.
Lakewood, Colorado (PRWEB) February 07, 2013
Organizations must identify people with the right skills and personal characteristics to serve as Change Agents if they want to be successful in executing their strategic change agendas. On February 28th IMA will present a complimentary webinar on this topic, entitled "Change Agents: Tips, Techniques, and Best Practices."
Participants can register online and are invited to include colleagues who would benefit from the session. The webinar is recommended for IT professionals, business leaders, HR professionals, and project management professionals who are involved in implementing strategic changes. The projects these individuals are responsible for implementing are varied and include changes to business processes, re-structurings, new technology, mergers and acquisitions, shared services and culture changes. Very often these are transformational changes with multi-year project implementations.
In the hour long web seminar, IMA Managing Partner Nancy Harrison will share practical tactics individuals can use on their own projects. "Organizations rely on Change Agents to implement projects, but too often leaders select individuals with the right subject matter expertise who lack the needed interpersonal skills," says Harrison. Even if the right individuals are chosen, they aren't always provided with the training they need to deal with complex implementation issues like managing resistance to change or getting the required Sponsorship from leaders.
This Change Agent training is critical if organizations want to overcome project barriers that cause the majority of strategic changes to fail to get sustained adoption and value realization.
Harrison says, "The tactics we'll share in the webinar will cover critical Change Agent responsibilities, such as how to 'contract' with project Sponsors for what they need from them, how to build readiness for changes, and how to use reinforcement strategies to drive adoption. Given that Change Agents have limited time and resources, they really need to spend their energy on the activities that will speed up implementation." Each project implementation must have a network of skilled Change Agents assigned to every area of the organization that will be impacted by the change.
The tips and techniques Harrison will share are based on IMA's proprietary Accelerating Implementation Methodology, known as AIM. Says Harrison, "This change management methodology provides a structured process for managing the human and cultural side of organizational change. It's what we call project management for people."
Implementation Management Associates (IMA) is an international consulting practice that guides organizations through all types of organizational change implementations, including transformational change, applying a business-disciplined, structured approach to organizational change management known as AIM (Accelerating Implementation Methodology.)