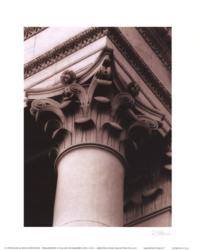 Delray Beach, FL (PRWEB) February 06, 2013
Just like fashion, architectural styles are different throughout the world and can even change from year-to-year. To celebrate the beauty and diversity of building design, BandagedEar.com committed to increasing its inventory of architecture art prints.
So what exactly will you find at BandagedEar.com? Discover art prints of historic buildings, art deco, Italian architecture, landmarks, religious buildings, Asian architecture and much more. After choosing the perfect art print that reflects a personal style, BandagedEar.com shoppers can then choose from over one million different framing configurations.
Vladimir Safin, BandagedEar.com co-founder, said, "Architecture has a very rich history. Art prints create the perfect way for architecture lovers to enjoy their favorite buildings and styles every day in the comfort of their own homes. Our new expanded selection of architecture art prints offers architectural buffs exactly what they are looking for."
The new art prints are available now. For more information visit: http://www.bandagedear.com
About BandagedEar
BandagedEar is an extensive online wall art gallery and community site where art lovers can shop from among thousands of carefully selected art prints and posters. In addition to high-quality art prints, BandagedEar.com offers free tools to help customers discover new art and artists. A custom frame shop allows customers to choose a high-quality custom frame, which typically costs less than local frame shops. Choose from among millions of different configurations by specifying the frame, matting, cropping and glazing. All purchases are backed by a 100% satisfaction guarantee. Please visit http://www.bandagedear.com for more information.