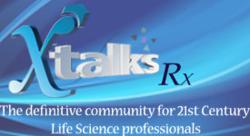 Toronto, Canada (PRWEB) February 07, 2013
Counterfeiting of drugs and medical devices costs the pharmaceutical and medical device industry billions of dollars annually in lost revenues. This loss is amplified by the serious threats fake drugs pose to the health and safety of consumers. Directing your organization toward a successful brand protection system can be a daunting task given the sophistication of counterfeiters and the difficulty in tracking and prosecuting perpetrators.
Bristol-Myers Squibb (BMS) was among the first to understand the multiple benefits of serialization in addition to regulatory compliance. This includes improving patient safety, protecting corporate reputation and enhancing corporate social responsibility, and providing a competitive advantage.
There is also value in data collected through serialization efforts. Manufacturers are discovering different ways to make best use of the data being returned by their supply chain partners.
A live Q&A with the audience will follow the main presentation. For more information, or to register for this event please go to http://xtks.in/xto570p.
Xtalks, powered by Honeycomb Worldwide Inc., is a leading provider of educational webinars to the global Life Sciences community. Every year thousands of industry practitioners turn to Xtalks for access to quality content. Xtalks helps Life Science professionals stay current with industry developments, trends and regulations. Xtalks webinars also provide perspectives on key issues from top industry thought leaders and service providers.
To learn more about Xtalks visit http://xtalks.com/ContactUs.ashx
Contact:
Karen Lim (416) 977-6555 ext 227
clientservices(at)xtalks(dot)com