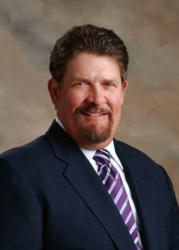 "As we enter 2013, everyone will become a year old. Let's face it, nobody can hide from getting older, but what you decide to do about it can make a difference how you grow older." says President Barry Link
(PRWEB) February 07, 2013
Independent Wealth Management firm,LDS Wealth Advisors, was recently featured in the Daily Herald Business Ledger in the latest January 21st Business Insight edition. LDS Wealth Advisors' President, Barry Link, provided commentary and advice for people to avoid long term care expenses, with an in-depth look at the different options in preparing for getting older.
"There are multiple ways to provide protection against long term care expenses, which could be the major stumbling block in the security of anyone planning their retirement," says President Barry Link, in the Daily Herald Business. "As we enter 2013, everyone will become a year old. Let's face it, nobody can hide from getting older, but what you decide to do about it can make a difference how you grow older."
Link goes on to explain the benefits of long-term care insurance, variable annuities, and the different policies through the carriers they offer. While chronic illness can play a huge factor in LDS Wealth Advisors' range of individual and business services include: retirement planning, IRAs, long term care, 401(k), employee benefits and investment management.
For more information about LDS Wealth Advisors, please visit ldswealthadvisors.com or "Like" them on Facebook.
About The Daily Herald Business Ledger:
The Daily Herald Business Ledger is the premier business newspaper for Chicago's suburbs. It provides essential, practical, hands-on business news that isn't available anywhere else. It is designed to be easy-to-read, accessible and indispensable to business decision-makers.
ABOUT LDS Wealth Advisors:
LDS Wealth Advisors' mission is to positively impact the lives of its clients by providing personalized, objective financial advice and loyal service. The company is located in Wheaton, Illinois. With more than 60 years of experience between advisory partners, LDS Wealth Advisors thrives at performing extensive, ongoing research on Insurance products, money managers, and alternative investment options.
Securities & Advisory Services are offered through World Equity Group, Inc. Member FINRA/ SIPC.