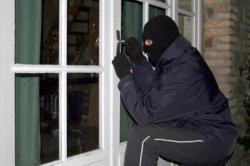 Better Be Safe than Sorry!
Spring, TX (PRWEB) February 07, 2013
Locksmith Spring Texas, A Advanced Safe & Lock is helping people secure their home and property by upgrading their residential and commercial lock systems. This professional and reliable locksmith is helping scores of customers safeguard themselves and their families against crimes and break-ins. While most people think their standard pin and tumbler locks meet their security requirements, the truth is that most locks in a residential neighborhood can be quickly and easily bypassed without any trouble using a bump key.
This Locksmith Spring TX understands the importance of security and they ensure that all their services are always upgraded constantly to ensure that their customers feel secure and protected. Discovered in the 1970s by locksmiths in Denmark, bump keys are now wreaking havoc on American homes because their use has been popularized through the internet. Taking into account these recent developments, A Advanced Safe & Lock upgraded all their lock systems to high security bump proof locks.
The Locksmith Spring Texas is recommending the immediate replacement of old pin tumbler locks with these new locks to ensure the complete protection families and all their valuables. Lock bumping keys present a brand new danger for conventional mechanical lock security as these are relatively easy to create and the process is pretty swift and simple. New security systems are now available in the market and there is no need to shell out thousands of dollars on them. In fact, Locksmith Spring Texas, A Advanced Safe & Lock can convert a standard lock into a bump proof lock for only a few dollars to prevent any encroachment.
To know more about protecting your family and property from intruders and to upgrade your locks, visit http://locksmithspringtx.net/ and contact this Locksmith Spring TX right away.