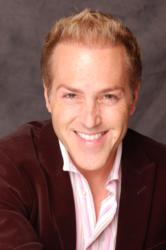 Not only is this a contest, it's an opportunity to learn social media marketing in the process.
(PRWEB) February 08, 2013
Click. Post. Comment. Do these actions enough times and you could win a $10,000 mastermind, coaching and consulting package with super entrepreneur Daven Michaels, or other great prizes. Daven has built several successful businesses over an entrepreneurial career spanning over 30 year. During this time, he has been able to get the best out of people by rewarding creative out of the box thinking and those who take action.
To celebrate the release of his new book Outsource Smart, Daven is running a Social Media competition, the winner of which will win an exclusive $10,000 coaching, consulting, mastermind package. The winner will be invited to spend two three day weekend with Daven and his team of experts, who will help optimize the business and marketing. There are also other prizes up for grabs.
Daven explains that most online competitions are based on luck, but the reality is business is not about luck. It's about taking appropriate, consistent and tenacious action, and that's exactly what participants need to do to win. This is just one of many teaching Daven passes onto his coaching client during the 3-Day weekends which he hosts at his home in the Hollywood Hills.
The contest rewards players with points for using social media. "Not only is this a contest, it's an opportunity to learn social media marketing in the process." Explains Daven. "Most entrepreneurs are struggling to know how to use social media to market their business, by participating in the contest players will learn a very powerful way to use Facebook, Twitter, YouTube, Pintrest."
Daven is no stranger to internet marketing, he has been using the internet to market his businesses for over 10 years. In his book 'Outsource Smart' he explains how he successfully used outsource virtual employees and internet marketing.
The contest is free to enter and easy to play. To take part visit http://www.outsourcingstyle.com and register, click, post and comment and you could be the one to win the fabulous $10,000 mastermind and coaching package.
About Daven Michaels: An entrepreneur, platinum winning record producer, internet marketer, affiliate network owner, investor, author and outsourcing specialist, Daven Michaels started early in his entrepreneurial life at the age of 15 years. He currently heads 123Employee, a pioneering outsourcing center that provides BPO, customer support, internet marketing and telemarketing services.
Get more info about the 'Outsourcing Style' competition http://outsourcingstyle.com
Contact:
To schedule an interview with Daven Michaels, please call 866.549.1296 x 456 or e-mail CEO(at)123Employee(dot)com.