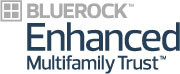 New York, NY (PRWEB) February 07, 2013
BEMT partnered with the building's owner, Village Green, a leading owner / operator with a portfolio of 40,000 units in 13 states, and a top-ranked property manager (CEL & Associates Survey). The property includes 190 residential dwellings and 8,238 square feet of storefront retail (restaurant and specialty store).
"MDA presented a unique, off-market opportunity to purchase an interest in a stable, well-occupied, core urban infill project in a primary market with a top partner," said James Babb, Bluerock Senior Managing Director and Chief Investment Officer. "By recapitalizing and streamlining what had been a fairly complex capital structure we were able to seize on a valuable opportunity at below-market cost."
Vacancy rates in the property's downtown Chicago submarket have been falling rapidly since 2008 and are forecast to remain at their current level of 5% for the near-to-mid-term, based on research from REIS. Bluerock Management also believes that the submarket's effective rents, which have been growing since 2010, bode well for BEMT's investment.
Completed in 1927 by designer Daniel Burnham, Jr., the Medical and Dental Arts Building (or "MDA") underwent a high-profile $45 million conversion in 2006, transforming the historic space into an innovative and critically acclaimed Class A, LEED-certified mixed use development.
About BEMT
BEMT is a publicly registered, non-traded real estate investment trust. For copies of BEMT's public company filings, please visit the U.S. Securities and Exchange Commission's website at http://www.sec.gov or the Company's website at http://www.bluerockre.com/bemt.
BEMT is sponsored by Bluerock Real Estate, LLC, a national real estate investment firm providing institutional investments for individual investors.
Forward-looking Statements
This release contains certain forward-looking statements (under Section 27A of the Securities Act of 1933, as amended, and Section 21E of the Securities Exchange Act of 1934, as amended) with respect to the investment in MDA City Apartments and Chicago's market fundamentals including occupancy and rents. Forward-looking statements are statements that are not historical, including statements regarding management's intentions, beliefs, expectations, representations, plans or predictions of the future, and are typically identified by such words as "believe," "expect," "anticipate," "intend," "estimate," "may," "will," "should" and "could." Because such statements include risks, uncertainties and contingencies, actual results may differ materially from those expressed or implied by such forward-looking statements. These risks, uncertainties and contingencies include, but are not limited to, the following: the financial performance of future acquisitions, uncertainties relating to changes in general economic and real estate conditions; the impact of current and future regulation; the uncertainties relating to the implementation of our real estate investment strategy; and other risk factors as detailed from time to time in our periodic reports, as filed with the Securities and Exchange Commission. Forward-looking statements in this document speak only as of the date on which such statements were made, and we undertake no obligation to update any such statements that may become untrue because of subsequent events. We claim the safe harbor protection for forward-looking statements contained in the Private Securities Litigation Reform Act of 1995.
THIS IS NEITHER AN OFFER TO SELL NOR AN OFFER TO BUY ANY SECURITIES.