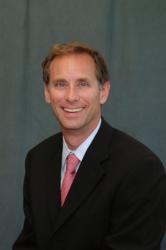 Ohio homeowners were often between a rock and a hard place....not anymore.
(PRWEB) February 08, 2013
Ohio homeowners in debt just received some welcome news. On December 20, 2012, Governor John Kasich signed Ohio House Bill 479, which will raise Ohio's homestead exemption from its current $21,625 to $125,000. The homestead exemption is the amount of equity in a house that can be saved in bankruptcy cases.
The new law amends Section 2329.66 (A)(1)(b) of the Ohio Revised Code to provide for the higher amount. Howard S. Rabb, a bankruptcy attorney at Dworken and Bernstein Co., L.P.A., says this is "a huge change in Ohio law which will allow certain homeowners statewide to file a bankruptcy without risking the equity his or her home." According to Mr. Rabb, this will dramatically affect older homeowners that have paid for their homes and accumulated debt over the years, but were unable to file bankruptcy because they'd lose their homes because of their home equity. "It will also help those that were out of work during these difficult five years when folks were losing jobs and unable to afford basic living expenses."
"Ohio homeowners were often between a rock and a hard place; they couldn't bankrupt any of the debt they incurred because the equity in their house was too high, but they couldn't use that equity to live. Not anymore." The new law takes effect on March 20, 2013.
Dworken & Bernstein Co., L.P.A. is the largest law firm in Lake, Geauga and Ashtabula Counties, Ohio with additional offices in downtown Cleveland. Serving the community for over 50 years, Dworken & Bernstein and its 27 lawyers and staff of 65 offers a full range of legal services for businesses, individuals, and families.
Further information about Dworken & Bernstein Co., L.P.A. can be found at http://www.dworkenlaw.com or Ohio Lawyers Give Back at http://www.ohiolawyersgiveback.org.