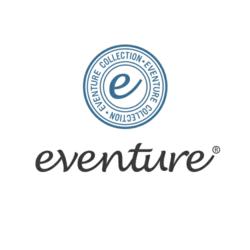 Costa Mesa, California (PRWEB) February 12, 2013
Live Event Media, Inc., dba Eventure (OTC Markets: LEVT), an emerging leader in social calendaring, announced today the bringing together of high caliber thought leaders and experts to further enhance its mission of becoming the premiere socially focused calendar and online scrapboarding venue.
The Eventure Advisory Board has been established in order to ensure that the Company takes into account the views of the full social landscape and balances growth with the demands of the public markets. The Advisory Board will include views represented by experienced thought leaders from various key industry segments that include deep technology, financial, corporate leadership, and public and financial markets experience. The Advisory Board comprises of leaders who are interested in the dialogue with the Interactive industry and who are prepared to provide input to Eventure's priorities and growth roadmap.
In particular, the Advisory Board will bring access to thought leadership, expert feedback on projects or topics under review, input on public market complexities, input on Eventure's R&D agenda and overall market intelligence.
Gannon Giguiere, CEO of Eventure, who will Chair the Advisory Board, said: "We are fortunate and excited to have this outstanding group as a sounding board for the Senior Management Team. We will listen carefully to their advice and align our strategies accordingly. In today's social media world, innovation is not the problem but being able to focus and predict future trends is, thus advice from informed independent minds will be valuable while rapidly advancing the Eventure service."
Eventure's new Advisory Board consists of Bruce Hallett and Bob Holmen, co-Managing Directors of Miramar Venture Partners; Patrick Whelan, President of Declan, LTD; and Allan Knepper, COO of Emerging Market Access Group.
Bruce Hallett is a co-founder of Miramar Venture Partners and brings his enthusiasm for innovation, product strategy and team building to Miramar's portfolio of tech start-up companies. With over two decades of collaborations with technology entrepreneurs, Bruce leads Miramar investments in mobile Internet solutions and software.
Bob Holmen is a co-founder of Miramar Venture Partners. Bob has spent his career building technology companies in diverse roles, from hardware and software engineering, to senior management, to venture investor. Bob leads Miramar investments in advanced technology projects focused on his Southern California roots.
Patrick Whelan is President of Declan, LTD. an investment and consulting company. Pat has over two decades of large-scale operational, financial and executive leadership experience both in publicly traded and privately held companies, bringing a very global perspective to Sr. Management teams.
Allan Knepper is currently COO of Emerging Market Access Group where his responsibilities include operational and strategy analysis. He spent 30+ years at Dunavant Enterprises, Inc. where he was an operations, finance and technology officer.
About Live Event Media Inc., dba Eventure.
In any given day, there are hundreds of millions of events attended, where billions of photos and videos are taken, with almost all of these memories not organized in any meaningful way. Quite annoying actually, so the Eventure Team set out to develop a crazy easy to use utility with the most basic goal of eliminating the pain of a disorganized calendar and camera roll … a year later, dozens of white board pens drained, there is now Eventure, in early adoption release.
At Eventure, you'll find a simple, yet elegant web-to-mobile application where individuals can easily create, capture and organize life's memories. From the most basic lunch amongst friends, to the most elaborate star-studded gala, Eventure allows everyone to chip-in during the planning of an event, easily check-in when you arrive at the event, capture and stream pics/vids during the event, then scrapboard the collage of activity when all is said and done.
Whether planning, inviting, attending, capturing and/or scrapbooking, Eventure truly redefines how one organizes life's most memorable moments. For the first time ever, there is now a Social Calendar to use.
Safe Harbor Statement
Any statements contained in this press release that do not describe historical facts may constitute forward-looking statements as that term is defined in the Private Securities Litigation Reform Act of 1995. Any forward-looking statements contained herein are based on current expectations, but are subject to a number of risks and uncertainties. The factors that could cause actual future results to differ materially from current expectations include, but are not limited to, risks and uncertainties relating to the availability of additional funding; and the Company's business, product development, marketing and distribution plans and strategies. These and other factors are identified and described in more detail in the Company's filings with the SEC, including, the Company's current reports on Form 8-K. The Company does not undertake to update these forward-looking statements.