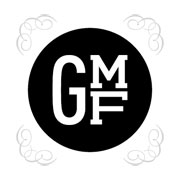 This year's lineup includes something for everyone
Tampa, Florida (PRWEB) February 07, 2013
The Meter Men featuring Zigaboo Modeliste, Leo Nocentelli and George Porter Jr. with special guest Page McConnell are heading to Tampa for the 2013 Gasparilla Music Festival presented by Tech Data.
Southern California lo-fi beach rockers Best Coast have also been added to the GMF bill. Propelled by their buzz-worthy 2010 release Crazy For You, Best Coast has appeared on David Letterman, Jimmy Fallon, Conan O'Brien and on the cover of Spin Magazine. The band will be opening Green Day's 2013 arena tour.
New Orleans-based The Iguanas fuse blues, classic R&B, zydeco, Cajun, Tex-Mex, and roots rock & roll to form their own blend of Swamp Pop. Their song, Oye, Isabel, was featured on the season two soundtrack of the acclaimed HBO series Treme.
The Meter Men, Best Coast and The Iguanas will join an eclectic lineup that includes Ozomatli, Black Joe Lewis and the Honeybears, Dawes, and Lord Huron for the 2nd annual festival taking place on Saturday, March 9, in downtown Tampa's Curtis Hixon Waterfront Park.
Bonnaroo veterans Apple Butter Express will join other Tampa Bay area favorites Nervous Turkey, The Hip Abduction, and Damion Suomi at this year's GMF.
The Meter Men features founding members of New Orleans funk icons The Meters. Formed in 1965, The Meters recorded a string of hits and quickly became one of the most sought-after session groups in the world, recording with the likes of Paul McCartney and Dr. John. Later, their records were re-discovered and sampled by hip hop acts Run-D.M.C., Public Enemy, and the Beastie Boys.
Grammy-Award winners Ozomatli will play an evening set along with a special family-friendly set earlier in the day, featuring selections from their hit Ozokidz album.
"This year's lineup is very diverse and includes something for everyone," said GMF president David Cox. "We've got New Orleans funk, California folk, and Texas soul, along with children's programming and more."
General admission tickets for GMF are $25 through March 8. Tickets are available now through the GMF website (gasparillamusicfestival.com) and at select local ticket outlets, including Daddy Cool Records, The Hub, Microgroove, and Mojo Books and Music. Tickets are $30 the day of the festival. Admission is free for children ages 12 and under.
GMF is an all-day music festival taking place on four stages in and around Curtis Hixon Waterfront Park and Kiley Gardens in downtown Tampa. Additional acts will be announced in the coming weeks.
Other GMF Activities
Children's Festival
This year's GMF includes a children's festival-within-the-festival from 11 a.m. until 2 p.m. in Kiley Gardens, featuring a special Ozokidz set. The children's festival will include arts and crafts, games and other activities for children.
Tibbet's Corner
Also new to GMF this year is Tibbet's Corner. Named for one of downtown Tampa's first retail establishments, Tibbet's Corner opened on the corner of Lafayette (Kennedy Blvd.) and Franklin Street in 1885. At GMF, Tibbet's Corner will feature retail vendors, children's activities and performances.
Tampa Bay Rocks: Four Decades of Rock and Roll Photography from the Tampa Bay Times Photo Archive
The Gasparilla Music Festival, the Tampa Bay Times, and the Florida Museum of Photographic Arts have scoured the Times' photo archive to showcase four decades of rock and roll in Tampa Bay. From Elvis at the Florida Theater in 1956 to U2 at Curtis Hixon Hall in 1983, this limited engagement exhibition will be on view for one month only, from February 18 through March 17 at the Florida Museum of Photographic Arts.
Visit http://www.gasparillamusicfestival.com for festival updates and details, including the complete lineup, food and beverage offerings, and sponsorship opportunities.
The Gasparilla Music Festival presented by Tech Data is sponsored by FL Legal Group, the Tampa Bay Times, Yuengling Beer, Tito's Handmade Vodka, Soulshine, Trombley & Haynes, P.A., Tower Radiology Centers, Carte Blanche Wines, Wilkes & McHugh, P.A., Gulf Shore Bank, the Kimmins Foundation, Malio's Restaurant, Franklin Street, Cigar City Brewing, St. Somewhere Brewing Co., Sierra Nevada Brewing Co., Tampa Chamber of Commerce, NorthStar Bank, Hill Ward Henderson, Ferman Motor Car Company, and Acidflyers.com.