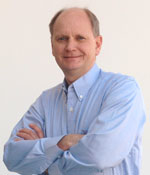 "Knowing the laws, what can and can't be used, can mean the difference between having a few extra thousand dollars to spend doing something fun with the family."
Siesta Key, FL (PRWEB) February 06, 2013
The thing on most tax payers minds right now is how all the recent changes will affect them in paying taxes. Unfortunately, there is not a lot one can do to stop the tax increases, however there are several tax deductions along with these 2013 tax tips that can be used to counteract these increases so the effects are not so harsh.
"Being smart and taking advantage of every tax deduction and loophole is a strategy," say Lee Phillips. "Knowing the laws, what can and can't be used, can mean the difference between having a few extra thousand dollars to spend doing something fun with the family."
All too often, taxpayers are content paying whatever their tax man tells them, when in reality, most of the time they just plug in the numbers they receive. So what can tax payers do to keep more money in their pockets?
One thing is to start a business. Businesses have a great deal more tax deduction options than an individual tax payer. It's not that difficult either. Attorney Lee Phillips has a section on LegaLees where anyone can download the necessary documents needed to start and set up an LLC or Corporation.
A business is not difficult to set up, it just takes a little bit of paperwork. The amount of time spent setting one up will easily pay one back in the amount of money that is saved by setting up a business.
Lee Phillips has spent the last 20 years helping and teaching individuals how to keep more of what they make. These 10 tax tips can be huge money savers and can be used year after year. That's what makes knowing these tax tips so great because they don't just get applied once, but year after year after year. Over time it can save tax payers thousands of dollars.
For those looking for more information on 2013 tax tips, go to legalees.com.
LegaLees is a company owned by Attorney Lee R. Phillips. Lee Phillips specializes in asset protection, estate planning and business structuring. He has spoken in front of thousands of individuals teaching them how to protect their assets and keep more of what they make. He has written several books including his bestseller, Protecting Your Financial Future.