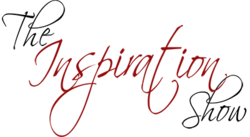 San Diego, CA (PRWEB) February 12, 2013
Law of Attraction guru and Mind Movies co-founder Natalie Ledwell announced today the release of a new episode of her weekly web series, The Inspiration Show. The short video interview features publicist Jill Lublin, author of the bestselling book, "Guerrilla Publicity," discussing tips for finding passion and overcoming procrastination.
To watch the full episode, visit:
http://www.mindmovies.com/inspirationshow/index.php?25408&episode=102
On the show, Lublin shares how she went from a law school dropout to a record industry publicist to a career as an international motivational speaker, author and marketing strategist whose main focus is "to support people with getting what it is that they are passionate about out into the world."
Lublin reveals that along the way, she struggled with self-limiting beliefs around money, scarcity and whether she was "good enough" to actually achieve her goals.
Lublin says that finding one's passion is an evolving process and that the first step is asking questions like "What is it inside that needs to be expressed? What is the message that is driving you?" Lublin then suggests multiplying that into ways to help and serve people, whether the passion can only be pursued for an hour a day or an hour a week or as a full time moneymaking vocation.
Lublin also gives her tips for overcoming procrastination. She suggests, "taking a tiny step towards your goal. Don't worry about doing it perfectly. Taking a small step leads to the bigger actions." Lublin also shares the story of Abraham Lincoln and how he overcame numerous setbacks to become President with the moral that, "no matter what, you can pursue your passion if you believe enough and long enough."
Over 1 million people worldwide have already received Ledwell's free pre-made Mind Movies, which are dynamic moving video vision boards that help viewers visualize and achieve their desires and goals faster and easier than they ever thought possible.
To find out more about Mind Movies and to download 6 free pre-made Mind Movies, visit: http://mindmoviestv.com
About Mind Movies:
Founded in 2007, Mind Movies' mission is to help empower people from all over the world to visualize their goals and manifest their greatest dreams and desires. Mind Movies has touched the lives of over 1 million people around the world and is headquartered in downtown San Diego, California.
Company Contact Information:
Mind Movies
Media Relations
113 West G Street #122
San Diego, CA 92101
http://mindmoviestv.com