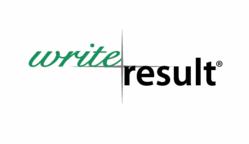 Cranford, NJ (PRWEB) February 11, 2013
WriteResult, leading provider of clinical data management solutions, has released a white paper, Utilizing Digital Pen for ePRO: An Overview of the Technology, which examines the components of digital pen and paper technology and considerations for implementation of the solution as an Electronic Data Capture tool within clinical development.
"As PROs become increasingly prevalent in clinical research, a variety of ePRO tools must emerge to meet the varying needs of different populations and study designs. Digital writing is an excellent option for Clinical Trial Managers to have in their ePRO toolbox when planning and executing their studies," says Dennis Salotti, author of the white paper and Director of Operations at WriteResult
According to the white paper, the digital pen and paper–although purposefully designed to maintain the attributes of ordinary pen and paper in appearance and user experience–are both comprised of hi-tech components that allow for a simple transition to electronic data capture for both the Sponsor and patient.
Utilizing Digital Pen for ePRO: An Overview of the Technology can be accessed here.
About WriteResult
WriteResult offers full-service data management solutions for clinical research through the collection and verification of ePROs leveraging digital pen and paper technology. Since 2006 WriteResult has partnered with study sponsors to deliver a simple and effective ePRO solution — rapid study startup with clean, real-time data using a technology that's intuitive for sites and patients.
For more information about WriteResult, please email solutions (at) writeresult (dot) com or call (908) 272-4787.