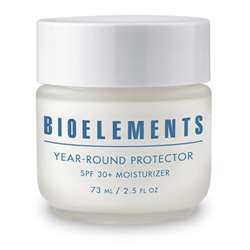 "DrSkinSpa.com offers a large selection of Bioelements Skincare products because of the high demand for this superior, well-established line," stated Raichel Goodyear, esthetician at DrSkinSpa.com.
Anaheim, California (PRWEB) February 22, 2013
Offering over 100 brand names hosting over 4,000 products, DrSkinSpa.com adds Bioelements Skincare to its comprehensive skincare offerings. Sharing over 30 years combined experience, the professional team at DrSkinSpa.com is known for their commitment to research, analyze and offer skincare products with clinically proven ingredients and scientifically sound results.
Transforming the way professionals treat skin, Bioelements Skincare was developed in 1991 by Barbara Salomone, of the first certified estheticians in the United States. Considered the "architect of the modern facial", Salomone's goal was to revolutionize the spa skincare industry with Bioelement Skincare products including anti-wrinkle creams, face masks, anti-aging serums, skin brighteners, acne treatments, sunscreen lotions, and more to produce extraordinary results.
Before developing the Bioelement Skincare line, in 1985 Salomone changed the professional skincare industry by opening the first Bioelement advanced learning center for skincare where she developed innovative Bioelement products and treatments with ground-breaking ingredients. Bioelements reviews quickly spread across the country and the Bioelements skincare learning center became known for teaching and educating skincare professionals on the latest in skincare treatments, professional techniques, and ingredient breakthroughs.
Along with this much needed education system for skincare professionals, Salomone also saw the need for a professional-quality skincare system to address every skin type and condition. Customizing Bioelement Skincare products per skin type by offering estheticians and skincare professionals the option of custom-blending, produced success confirmed by Bioelements reviews in the industry.
Bioelements Skincare products offer a complete skincare system designed for professionals for use in the treatment room but are also available at home. Bioelements Skincare offers spa-quality results with at-home use by incorporating scientifically proven anti-aging ingredients including botanical extracts, pure essential oils, and advanced cosmeceutical formulas.
Bioelement reviews are featured in many major publications including the New Beauty magazine winter 2012 issue where the Bioelements Sleepwear moisturizing line is featured in "The Latest Way to Get Youthful Hands". New Beauty magazine determined Bioelements Sleepwear is a "nighttime healer" and makes skin feel "much softer" and "totally rejuvenated" by the next morning. Bioelements Sleepwear integrates topical calcium to protect the skin, peptides to tone and firm skin, and Alpha-Arbutin to brighten skin and diminish dark spots.
Bioelements reviews on the Sleepwear products were also mentioned in the December 2012 issue of Cooking Light. Martha Stewart's Whole Living magazine January 2013 issue featured Bioelements Probiotic Anti-Aging Serum as one which "enlists beneficial bacteria or create conditions that keep them happy." Keeping microflora balanced is key to keeping skin strong and youthful. American Spa trade magazine awarded Bioelements Skincare the "favorite acne line" in the 2012 Professional's Choice Awards.
"DrSkinSpa.com offers a large selection of Bioelements Skincare products because of the high demand for this superior, well-established line," stated Raichel Goodyear, esthetician at DrSkinSpa.com.
For more information about Bioelements Skincare, visit DrSkinSpa.com.
About DrSkinSpa.com:
DrSkinSpa.com scientifically evaluates and carries products with clinically proven ingredients to offer the most effective, spa-quality skincare, hair care, cosmetics and beauty products in the world. Doctor owned and operated and founded in 2006, DrSkinSpa.com is accredited with the Better Business Bureau with an A+ rating, offers free shipping, a 14 day money back guarantee, a points purchase program, and a 120% price protection plan. DrSkinSpa.com offers free online or phone consultation with certified estheticians. For more information on DrSkinSpa.com, visit http://www.drskinspa.com or call (877) 777-1940 or contact Rachel Goodyear at estheticians(at)drskinspa(dot)com.