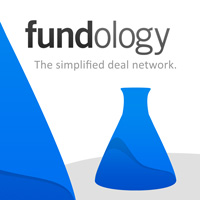 Chicago, IL (PRWEB) February 07, 2013
[CHICAGO] Fundology's (http://www.fundology.com) exclusive interview with Dan Bradbary, CEO of virtual data-room provider V-Rooms, appears in the latest issue of e-newsletter: Movers, Shakers and Dealmakers.
Fundology is a growing, online, deal-making network serving professional-investors from around the world. Fundology largely serves the middle-market, deal-making, mergers-and-acquisitions (M&A) and capital-raising community by providing an in-depth forum of qualified professionals. It also serves as a distressed-debt marketplace.
"We're pleased to have Dan Bradbary speak to the Fundology community," said Fundology president and founder Kison Patel. "Our subscribers will find his commentary very insightful as Dan is truly a pioneer in his industry."
V-Rooms, a division of Due Diligence Online, LLC, is an internet-based, on-demand document-management and file-hosting service designed to speed the completion of financial transactions.
"The virtual data-room provider industry started about 8-10 years ago," said Bradbary in the Fundology interview, "by providing secure online document exchange and collaboration for sensitive information, for Mergers-and-Acquisition (M&A) transactions, intellectual property, etc. We've been in the marketplace for eight years. We were one of the early providers."
To read the complete transcript, watch the video-interview or sample archived issues of Movers, Shakers and Dealmakers, please visit: http://www.fundology.com/blog.
Movers, Shakers and Dealmakers interviews are coordinated by Fundology's Production Director, Paola Trentadue. To suggest future interview candidates or to receive upcoming issues of Movers, Shakers and Dealmakers, please contact: paola(at)fundology(dot)com.
About Fundology
Founded in Chicago in 2012 by Kison Patel as FIEXE, Fundology now represents an online network for investment professionals primarily pursuing various capital-raising and M&A activities while also serving as a distressed-debt marketplace. Fundology was founded by a team of technology innovators dedicated to placing user experience at the forefront of their products to enhance global deal-making activity.
For additional information on Fundology, it's products or key personnel, please contact: Kison Patel, President at: kison(at)fiexe(dot)com / 312-344-3442 / http://www.Fundology.com.
For Members of the Media: To learn more or to speak with members of the Fundology leadership team, please contact: Joseph Finora at: 631-680-7870 / jfinora(at)optonline(dot)net.